Best Shared Hosting: Pricing, Ranking, Reviews and Opinions
A Shared Hosting has the particularity of hosting several websites on the same server. With these services, getting affordable prices for a digital project will not be an arduous task, but a real possibility.
This type of hosting essentially offers you a fraction of the storage and shared server resources. A Shared Hosting has the attraction of offering a generous space for your web page and at really low prices.
The shared hosting service features easy access and administration with optimized versions of the cPanel manager. They have pre-installed applications that are necessary for web content, such as Joomla, WordPress and other CMS.
Benefits of the Best Shared Hosting
A Shared Hosting is an excellent proposal, for its low cost, ideal to invest time in developing your website or boost your business with really satisfactory resources.
Despite sharing space with other websites, a Shared Hosting offers a wide variety of storage for small and medium size websites.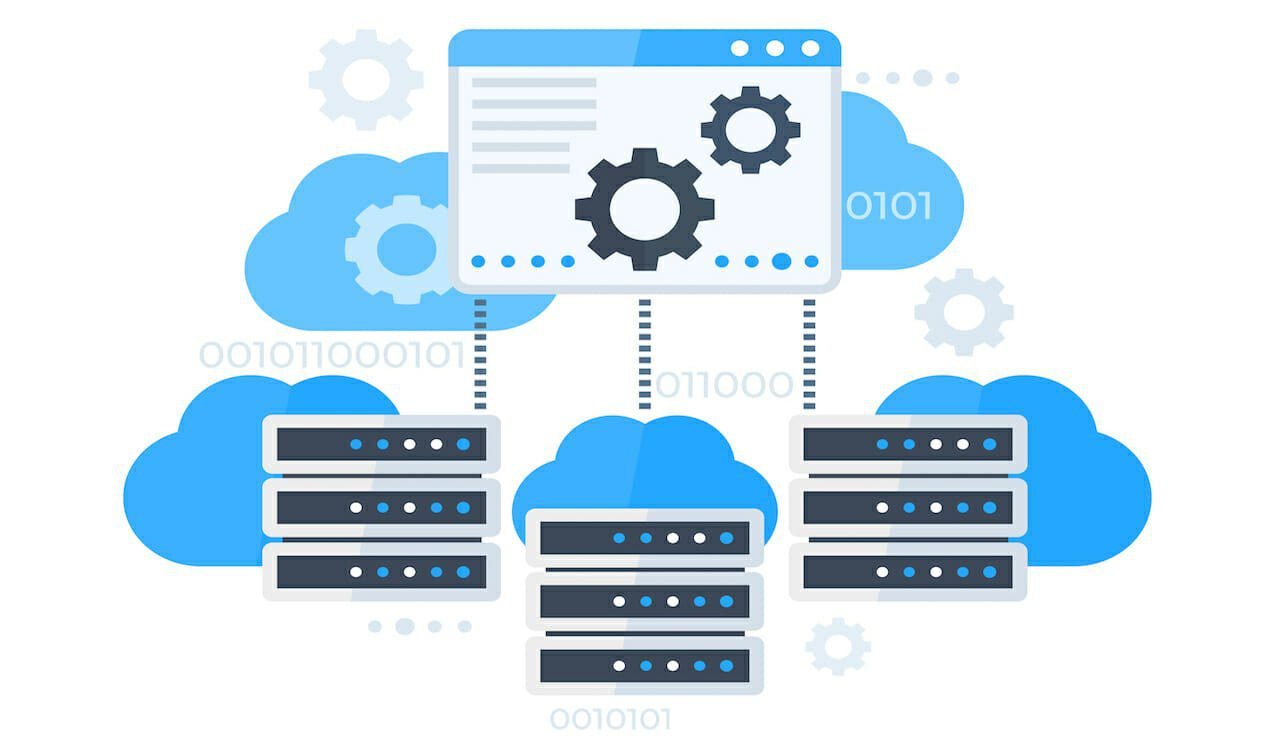 Providing your website stability and fluidity, many of the Shared Hosting include a completely free domain, a webmail and several optimized tools such as cPanel and WordPress.
All the costs of Shared Hosting have the benefit of being divided among the users that occupy it. Thus allowing a price reduction in terms of investment for the website, giving you the opportunity to focus and develop other aspects of your digital projects.
Through cPanel it is possible to access different hosting configurations, such as special managers for databases, change domain names, storage. Therefore, cPanel within the shared hosting plans, becomes a benefit for users.
Top 10 Best Shared Hosting
Experts
Quality
Free SSL.

WordPress installation included.

Free Email Service.

30 Days Warranty.
What is Shared Hosting?
Shared hosting is a server that can store several websites at the same time and offer tools for its operation. A shared hosting has components such as CPU and RAM that are responsible for the performance and data storage of multiple web pages,
The benefit of this type of hosting is that they have a low price in the market and still offer a first class service. Of course this type of hosting is intended and recommended for users who want to start in the digital world or medium-sized projects.
You have the resources to host a website with great speed, increasing the traffic of newly created sites and small projects. A shared hosting allows customization in administrative aspects thanks to the cPanel, improving the web experience.
Reasons to Choose Good Shared Hosting
If you want to implement or develop other aspects of your website without investing so much in a web host, a shared hosting service is the perfect option. They are the cheapest on the market and have tools that will allow you to focus on other areas of your website.
In addition to the fact that most of them offer a basic storage plan of 20GB, free domain, free SSL, unlimited email accounts, optimized WordPress tools and cPanel. A Shared Hosting has the tools and features your digital project needsand at a low price.
Shared hosting services incorporate WordPress offering useful solutions for metrics and facilitates SEO strategies. WordPress contributes to keyword counting, and WordPress allows for site optimization and SEO.
The resources featured in a Shared Hosting service:
Low prices
Free and optimized tools
Servers with ample storage
Outstanding performance for small and medium sites.
Administration with CPanel
One-click installations of WordPress, Joomla, Magenta, among others.
Analysis and Characteristics of Shared Hosting
Choosing a shared hosting requires careful consideration and evaluation. Still, you can get excellent features if your website or web business is for a limited number of customers.
A Shared Hosting is a good tool to make your business grow, it is important to know and detail each of its specifications in order to hire the best one. Remember that the most important thing is to determine the needs of the project and then compare them with the resources of the shared hosting service.
1. Quality of support
Most hosting services offer 24/7 technical service 365 days a year. They have multiple platforms of knowledge and help for any inconvenience that may arise in your web page.
For several companies that offer Shared Hosting, keeping the opinions of users in mind is a priority and in its technical service section highlight these skills of immediate attention.
In addition to offering the appropriate and varied channels for user convenience, from phone calls, live chat, email, tickets or forms. All with an immediate response time and a guarantee to solve problems within the web.
2. Ease of Use
Leading companies in Shared Hosting services such as: DreamHost, SiteGround, A2 Hosting, have very easy to access platforms. From creating your own website, to managing your advanced projects.
In its shared hosting section there are no exceptions, has the latest generation servers capable of powering multiple websites. And help boost your website or digital business wherever you are.
A shared hosting requires less maintenance as it is a single server for multiple websites, unlike a dedicated one that requires more investment. Also, through cPanel you can manage large features of the web, even install WordPress, Joomla, Wocommerce, and more.
3. Technological Requirements
There is a concern that by acquiring a more centralized and general hosting other important aspects are limited. This does not happen in a Shared Hosting that has ample storage and RAM, offering stability and speed to your website.
In the basic plans the RAM memory goes from 2 to 4 GB depending on the provider you choose, loading speed of 1,165 milliseconds and a page uptime of 99.9% and storage of 30GB or more or unlimited.
The intervention of cPanel and tools such as WordPress means that the website can be controlled without the need for a technical agent. With cPanel you can secure the technological features in case of deactivation.
In the case of emails, cPanel again exercises its functions to control the flow of Spam and BoxTrapper. Webmail, on the other hand, allows you to manage your mail online.
4. Server Location and Availability
Knowing where the servers are located will allow you to choose the right shared hosting plan for your network. If the server is local you should make sure that it meets the standards your web site needs to operate satisfactorily.
If instead you have chosen a hosting plan with a global company, you can count on security, speed and confidence because they are servers designed for a high demand of websites. Offering greater breadth and quality service as it has several around the world.
Prices and Promotions Shared Hosting
Getting affordable and quality services is the greatest satisfaction and more when you want to start a web business from 0. You can view the best prices in the digital market and choose the ideal shared hosting plan for you.
| Service Offering | Pricing | Savings |
| --- | --- | --- |
| A2 Shared Hosting | 2,99$ per month | 51% off |
| SiteGround Shared Hosting | 3.99 per month | 73% off |
| DreamHost Shared Hosting | 2.59 per month | 67% off |
Shared Hosting Promotions
DreamHost has for a limited time has a 67% discount on all hosting plans and 92% on all domains available for your website.
A2 Hosting has several discount coupons for multiple services, the most prominent in a coupon of 51% on all hosting services.
SiteGround with the hiring of any of its services offers 73% of all its products.
Shared Hosting Payment Methods
The payment methods for the services may vary according to two important factors: the first is the Provider's disposition. The second is the region in which the person lives. However, there are methods that are approved in both scenarios.
PayPal, cryptocurrencies
Visa or MASTERCARD credit cards
Conclusion on Shared Hosting
All in all, we can add that a shared hosting service is a great choice for all those who wish to boost or develop small to medium scale websites or businesses. Accompanied by the right components and tools such as WordPress installations under cPanel management.
In its pricing section is quite attractive allowing users to focus on several or more aspects of your website, while the company and the hosting contracted is responsible for managing the technical aspects of your page.
A shared hosting is undoubtedly the ideal for those pages that are small or medium-sized businesses giving really solidresults and of course profitable.
As a recommendation always before choosing any hosting plan for any digital project, you must visualize what are your expectations and the scope of your business in order to ensure the success of this. Knowing your projects, scope and needs can lead you to the easy and accurate choice of hosting services and if shared hosting is right for you.
Frequently Asked Questions about Shared Hosting
✅ What is Shared Hosting?
It is a generalized server, which allows the storage and management of multiple websites. It is intended for small or medium-sized projects and with costs below what is expected.
In addition to having optimal features that will undoubtedly be liked by any business or website you want to start or expand an existing one.
👌 Why Choose Shared Hosting?
The low cost of these services is the main reason to acquire it, allowing you to have an optimized hosting service for your web, without high costs. Besides, it offers you a variety of resources and freedom to manage other aspects that require more attention from you.
✌ What are the benefits of shared hosting?
The benefits that you can get by hiring a shared hosting service lie in the generosity of its low-priced plans, but high performance. Which allow you to fully develop a website.
💰 What is the price of shared hosting?
DreamHost has prices from $2.59 per month and 67% discount on all hosting plans and 92% discount on all domains available for your website.
A2 Hosting has a price of $2.99 and several discount coupons for multiple services, the most prominent in a coupon of 51% on all hosting services.
SiteGround has a price of $3.99 and with the hiring of any of its services offers 73% of all its products.
🔥 When Should I Hire a Shared Hosting?
For projects that want to start from scratch is the best option or websites with a medium traffic of customers. This service provides satisfactory results for this type of projects or digital business.
🚀 How to Install a Shared Hosting?
After selecting the company with which you want to purchase shared hosting services, register and follow the steps of their virtual consultants.
🔍 What Hosting Related Content Can I Know?
If you want to know more information about the world of
Web Hosting
, we invite you to continue browsing our website, where you will find articles such as:
This has been our whole about Shared Hosting, we try to be as objective and sincere as possible so that your decision when choosing this type of hosting is the right one.
If you have suggestions or any comments you want to make about this guide you can leave your comment below, we also invite you to review more of our web hosting reviews. Thanks for staying with us.