Hostinger Minecraft: Pricing, Ranking, Reviews and Opinions
Commitment and efficiency come together to host a video game server, with quality and optimized resources. Hostinger Minecraft is an innovative proposal that offers incredible VPS benefits for a web host.
A gamer hosted at Hostinger Minecraft acquires full control of the server, thanks to the Root access allowing a personalized management. The availability of 99.99% and the speed it brings to the server positions it as one of the most suitable options for the popular game.
Is Hostinger Minecraft the provider for you? Discover its features, plans and benefits in the following lines.
Pros and Cons of Hostinger Minecraft
Pros
High speed
99.9% server availability
Automatic backups
Root access to the server
Unlimited plugins and mods
Ultra low latency
Cons
No telephone technical support
Variety of plans for Minecraft confuses the user
Offers and Hostinger Plans for Minecraft
Reasons to Choose Minecraft Hosting in 2023
There are many excellent opinions and reasons to choose Hostinger Minecraft which can be grouped into: customization, quality technological resources and speed. The player can change the location of the web host to countries like United States, United Kingdom, Netherlands, Singapore and Lithuania for better connection.
The ultra-low latency favors a practical experience in Minecraft, without lag or downtime, to achieve this you must choose the ideal location. The Hostinger Minecraft web host is characterized by speed thanks to premium hardware addresses with terabytes of SSD storage and Intel Xeon processors.
Dedicated IP addresses are another reason why users prefer Hostinger Minecraft, they facilitate direct and easy access to the server with FTP. Easy configurations and unlimited installations of mods and plugins, different types of Minecraft servers elevate Hostinger Minecraft.
Hostinger Minecraft Services in 2023
Among the services offered by Hostinger Minecraft there are 3 that facilitate the player's tasks and increase the satisfaction of playing.
Hostinger Minecraft offers enterprise-grade automated backups to maintain platform progress and encourage monitoring. With RAID-10 Technology it backs up data and restores in seconds.
Unlimited Plugins and Mods
All Hostinger Minecraft plans offer plug-in installers and modifications at a clip. Facilitating customization with a managed installation process.
Hostinger Minecraft provides an affordable domain offer to register with the VPS web host and create a virtual room.
Hostinger Minecraft Analysis and Features
a. Usage for Minecraft
Hostinger Minecraft is one of the most popular hosting providers with optimized and enhanced features. It includes different versions of Minecraft in all to choose the server that suits your needs.
Among the most popular versions are: Official, Forge, Spigot, making it easy to change servers from the game panel. Hostinger Minecraft integrates one-click installers for add-ons and server modifications, they are pre-configured and pre-selected to facilitate the player's experience.
With servers all over the world it guarantees low latency and excellent pings for the player. Overall, the usage for Minecraft is smooth, fast, customized, simple and with advanced settings.
b. Quality of Support
The quality of Hostinger Minecraft support is superb, according to customer feedback the responses are competent but the waiting time can be slow. In addition, there is no technical phone service, which is a disadvantage for the player with urgent issues.
However, the positive side is the 24/7 operation 365 days a year, the performance of Hostinger Minecraft agents is excellent. It has varied means of communication such as live chat available all the time, email support and ticket generator.
Finally, a comprehensive knowledge base with basic and advanced topics and tutorials for the beginner and expert player.
c. Ease of Use
Hostinger Minecraft is very easy to use, the interface is fully automated and intuitive. It favors the user with a quick configuration control panel of the Minecraft server, in which it is possible to create worlds, change the complexity of the game and make advanced settings on the web host.
One of the virtues of the Hostinger Minecraft control panel is the powerful management in a short time. With this hosting provider it is possible to avoid long processes to start, you just have to choose the plan, finish the registration and start Minecraft.
In addition, it integrates guided functions and add-on installers, backup management for a complete experience. Hostinger Minecraft and its Multicraft control panel present flexible options, with visibility in icons for a proper management of the platform.
d. Storage
For a Minecraft player, storage is one of the most important points, although the video game does not require large storage spaces, it needs it. Hosting add-ons and customizations on the Minecraft server requires at least 4 GB of RAM, 1 GB of RAM without mods or plugins.
Paying attention to the choice of the Minecraft hosting plan is important for the fluidity of the game. Among its packages you can opt for a RAM from 2 GB to 12 GB. The technological resources in the storage support SSD NVMe ensuring the speed of storage.
e. Domain Names
Unlike other hosting providers Hostinger Minecraft does not offer free domains or subdomains within their plans. But how do I register a domain name? Although it does not offer free options, it always thinks about the player's experience, that's why it offers domains with a small investment.
In the "Domain Checker" section of their website you can discover prices and availability among a wide variety of domains that you can then register on the server.
f. Databases
Hostinger Minecraft allows the player or user to keep the server in complete order with databases. In these databases are stored the information of the generated worlds, the players that enter the IP address, server modifications and add-ons.
Generating different databases under the MySQL system is one of the advantages of Hostinger Minecraft. Although its plans do not include databases, you can purchase the service in the provider's online store.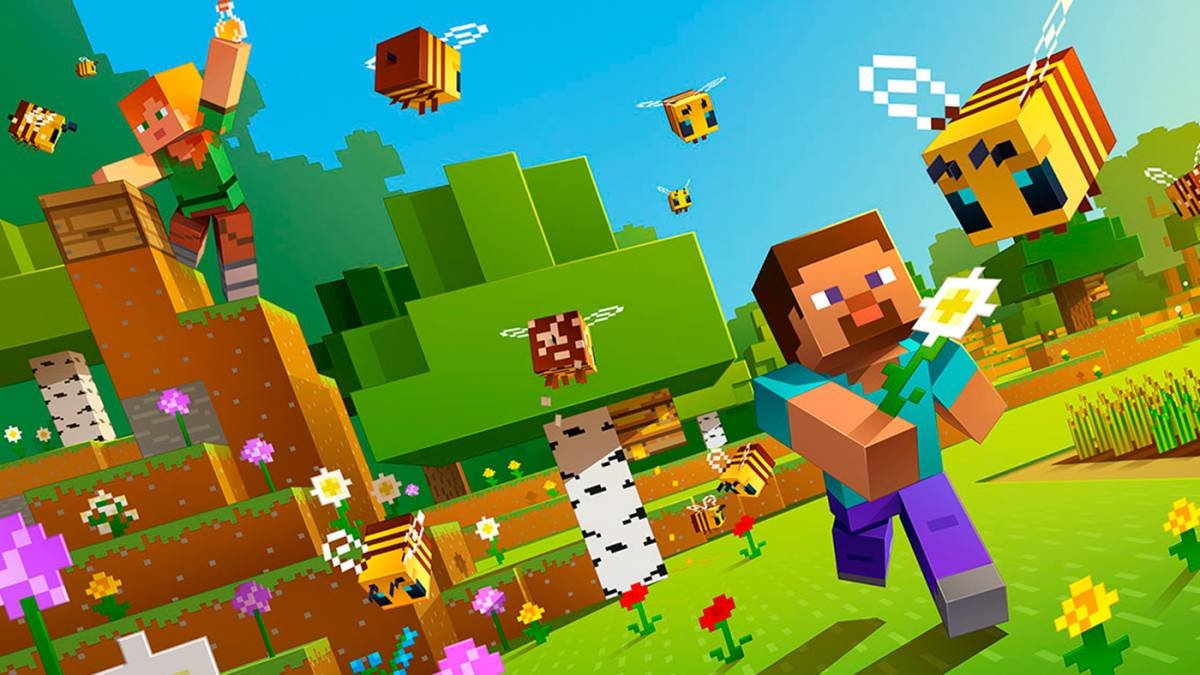 g. Transfer
In a web hosting the data transfer, bandwidth is important for the proper flow of the project. But, in a hosting for Minecraft this view takes a different approach: the transfer of user files to the server.
Will it be possible to achieve the task? Hostinger Minecraft presents two alternatives for transferring, uploading, downloading and even editing files. The first option is the provider's own file manager, which is provided by the game panel.
In case the file exceeds the 500 MB limits, it is time to apply the second option. FTP or File Transfer Protocol is a Multicraft add-on that facilitates access to files from the web-based web host.
h. Applications
One of the best features of Hostinger Minecraft is customization, for this Plugin and mods are preset. A plugin is an add-on that modifies general aspects of the server, such as the tab, chats, player selection, creating ranks, placing prefixes and suffixes among other functions.
Hostinger configures some of them in an unlimited way, among the most common are:
Essentials
PermissionsEx
TitleManage
Shopkeeper
Also, Hostinger Minecraft allows unlimited mods, with an add-on installation which makes it easy to modify the game with just one click. You can install add-ons and modifications from third parties and upload them to the server via FTP transfer protocols.
i. Multisite
In a web hosting, multisite allows you to manage a network of web sites with the same settings and plugins. Similarly, Hosting Minecraft allows downloading and installation of Multiverse-core.
This Minecraft add-on facilitates the creation of different worlds, which can be used at the same time. Among the newest features, you can maintain Skylands with custom generators, set different game modes: creative, survival or adventure.
Create portals to change locations between selected worlds. A range of options that provides the complement to obtain a sensational experience.
Finally, you can customize the world alias, restrict players and choose monsters or animals.
j. SSL Certificate
Hostinger Minecraft does not support SSL certificate as a method for security, of course, privacy and reliability is within the provider's goals. But it is compliant under DDoS mitigation protocol.
Game servers are prone to denial of service attacks, the intent is to disable the Minecraft server. The DDoS protection mitigates the attacks in a surprisingly short time, allowing the web host availability and smooth operation.
Minecraft Hostinger Pricing and Promotions
The Minecraft hosting provider offers a variety of plans to choose from depending on the requirements or benefits it brings. The price of the plans increases according to the RAM memory you can opt for 2 GB or 15 GB.
| Service Offering | Pricing | Savings |
| --- | --- | --- |
| Alex Plan | 6.95 per month | 22% |
| Villager Plan | 9.95 monthly | 60% |
| Creeper Plan | 15.95 monthly | 68% |
| Herobrine Plan | 23.95 monthly | 70% |
| Enderman Plan | 29.95 monthly | 77% |
| Evoker Plan | 57.99 monthly | 65% |
| Wolf Plan | 77.99 monthly | 70% |
Hostinger Minecraft Promotions
As the pricing table indicates, each plan has a particular savings rate, providing affordable prices. Likewise, the free and unlimited resources that are added to the plans turn into profitable promotions such as: databases, Root access, off-site backups.
Hostinger Minecraft Payment Methods
Payment methods vary according to the region in which the user is located. However, common methods have been proposed:
Credit and debit cards
PayPal and virtual wallets
Minecraft Hosting: How to Install Hostinger Minecraft.
Installing this Minecraft hosting provider is a complex task that requires technical advice. It is vital to contact technical support for direction and training on the operating systems needed for Hostinger.
In addition, you must know the basic programming language for activation and command execution. If you are a novice user we recommend hiring a technician for beneficial results.
We also detail some steps to proceed with the installation.
Purchase a plan
Enter your login details in the control panel
Ratify in email
Enable instant setup for a more streamlined process.
You should not confuse a complex task with a difficult one, only that it requires some knowledge to avoid mistakes. Therefore, we emphasize the need to find a professional to guide the installation of Hostinger Minecraft.
Disadvantages of Hostinger Minecraft Hosting
No Technical Phone Support
Hostinger Minecraft technical support has great virtues, but not including telephone service does not fall into one of them. In case of urgent doubts and inconveniences, you should turn to an online mode of communication.
Variety of Minecraft Plans Confuses Users
There are 7 plans that this hosting provider with somewhat similar features that can make it difficult and confusing for the user to choose.
Hostinger Minecraft Web Hosting Conclusion
Playing on Hostinger Minecraft hosts is to step up a notch in technological development, service speed and performance. This dedicated VPS service guarantees a variety of novel resources to host Minecraft and have fun with friends, thanks to unlimited slots.
It has dedicated IP addresses unlike other providers, which secures the Hostinger Minecraft web host by protecting it with DDoS protocols for flawless availability. The attention to specialized details such as Intel Xeon processors or terabytes of storage and even the incorporation of unlimited mods and plugin installers enhances Hostinger.
Although the price is not one of the cheapest on the market, the features of each Hostinger Minecraft plan promise real optimization and power to the server. If you decide to go with Hostinger's services, you will enter the door of innovation, commitment and excellence.
Hostinger Minecraft Hosting Alternatives
Best Hosting for Minecraft
HostingerC datasheet and features
| Features | Hostinger |
| --- | --- |
| Hosting | |
| Price from | $6.95 |
| | View offer |
| Alex Plan from | $ 6.95 |
| Villager plan desde | $ 9.95 |
| Creeper plan desde | $ 15.95 |
| Warranty | 30 days |
| Server location | United States |
| Disco | SSD |
| CPU cores | 2 |
| Charging time | 493ms |
| Control panel | Multicraft |
| Disk space | From 20GB |
| RAM memory | From 1GB |
| Wordpress? | |
| Website builder? | |
| Free site migration? | |
| Free domain? | |
| Free SSL? | |
| | View offer |
Frequently Asked Questions About Hostinger Minecraft
✅ What is Hostinger Minecraft?
It is a specialized hosting provider for Minecraft with options that enhance, customize and facilitate the experience. It has data centers in different parts of the world, cutting-edge technology and high performance.
✌️ Why Choose Minecraft Hostinger?
Among the reasons to choose Hostinger are speed, technological capabilities, unlimited customization with plugins and modpacks. Choose different types of servers and Minecraft versions, among others.
✨ What are the benefits of Hostinger Minecraft?
Setting up has never been so easy, Hostinger includes a control panel with functions to manage Minecraft with just a few clicks. In addition, you have the opportunity to upgrade your web host with enterprise backups.
➡️ What is the price of Hostinger Minecraft?
Plans vary in price by the resources they support or include, generally the main feature is RAM. Prices range from $6.95 to $77.99 per month with savings rates adjusted to the plan.
⭐ What Other Hosting Providers Are Recommended?
We at
Hosting Dolphin
have taken the task of selecting for you a list of other hosting providers for you to make your choice: In the following list, you will find the reviews of the best hosting on our website:
🔍 What Hosting Related Content Can I Know?
If you want to know more information about the world of
Web Hosting
, we invite you to continue browsing our website, where you will find articles such as:
This has been our entire review of Hostinger hosting for Minecraft, we hope the information shared here is useful in helping you decide if it is the right provider for you.
If you want to know more information about the best web hosting, we invite you to keep browsing Hosting Dolphin, thanks for reading!