DreamHost: Pricing, Ranking, Reviews and Opinions
Are you looking for a reliable hosting? Dreamhost is what you need. Apart from hosting 1.5 million websites on its platform, WordPress officially recommends it as the best in web hosting.
Dreamhost is one of the few companies that have their beginnings before the 2000s, having in its favor more than 20 years of experience in the digital market. It has among its most outstanding qualities one of the best performance in web hosting.
DreamHost in speed tests measured in GTmetrix records an average load time of 1533 milliseconds. This means that it has one of the best speeds in terms of web hosting. Learn more about DreamHost news and services here.
Advantages and Disadvantages of DreamHost
Pros
Its uptime is above the average uptime of other web hosts.
It offers a 97-day guarantee.
Dreamhost is a green hosting site.
It has its own technical support team available 24/7 365 days a year.
Plans and services for all types of websites.
Competitive prices and discounts included in the first year.
Cons
Technical support in English only
Basic plans limited to the site.
Dreamhost Offers and Plans
Reasons to Choose DreamHost in 2023
DreamHost is quality, reliability, speed; it is synonymous of excellent hosting service. No matter what your project is or the scope of it, DreamHost guarantees you adequate services tailored to you.
Its features make it one of the best places to start your website or manage an existing one. It also provides domain migration completely free of charge and with first class advice.
You can opt for starter plans for as low as $2.59 per month, which is a fraction of most web hosts on the market. Not only is their pricing the lowest, their plans and services range from small websites to multi-site plans.
DreamHost Services in 2023
Basic plans have a bargain price of $1.99 and include custom caching for better site performance, professional email, data protection, free SSL, free domain, isolated services and backend control for VPS plans.
DreamHost's Share Starter plan is ideal for websites or projects that want to get started in the digital market. It is priced at $2.60 per month and includes 1 website with free domain, unlimited traffic, pre-installed wordPress, CPanel, free automated migration, free SSL certificate and email starting from $1.66.
DreamHost bets and offers high-end services for websites with high reach in the digital market. In website management plans, it has unlimited bandwidth and traffic, RAM and expandable storage from 1 to 8 GB and storage from 30GB in basic plans, including SSD, emails, free SSL and unlimited domains.
A new feature added within DreamHost services is the WP builder. This service incorporates in its package 200 starter sites to choose from, drag and drop site builder, real time SEO recommendations. Apart from offering money back guarantees which increases users' confidence in purchasing DreamHost services.
If you want to consolidate and establish your website in the digital world, dedicated servers are the way to go. Standard plans come bundled with Intel Xeon 4 cores, 4GB RAM, 1TB HOD, RAID 1 storage, Root access, local MYSQL database server, Ubuntu, 100% network uptime guarantee, DDoS protection and 24/7 real time technical support.
DreamHost seeks to back up every aspect of your website, that's why it features cloud services. Granting speed and stability over other web hosts, full root access, full control, servers that grow with the site, connections to all your applications and storage and is specifically geared to support all sites involving wordPress.
DreamHost Analysis and Features
1. Quality of Support
DreamHost has similar features as far as technical support is concerned. It has forms where you can leave questions and feedback, which will be answered or responded to via email.
But its big difference with other providers and web hosts in the market is that its technical support is specialized in DreamHost. Many technical support companies have a generalized technical support service and this does not happen in DreamHost.
They have their own technical team for new and existing DreamHost customers, specialized in everything related to this web hosting giant. With an immediate response speed, either by ticket, real time chat, call, form or email.
2. Ease of Use
Ranked as the most user-friendly interface and all at the click of a button, that has been DreamHost's premise. Whether you are an expert or a beginner, DreamHost has an intuitive and easy to use system for everyone.
In terms of installation and guidance services to choose the plan that suits you, it has a very easy to use CPanel. It has a direct chat that can attend and clear all your doubts and help you select the best plan.
Although most of their help and interventions are in English, they respond as soon as possible. Everything you want to know is available at no additional cost.
3. Storage
In its storage section DreamHost exceeds expectations, compared to other web hosts and providers. For its most basic plans Dream Host offers from 30 GB of storage with 4 GB of RAM.
From there on you can get a storage list of up to 240 GB and in Premium plans completely unlimited. In addition to offering a RAM of up to 8GB which allows a higher performance of the website.
All plans include benefits worth knowing and all are geared for any type of website. DreamHost includes SSD which guarantees optimal speed and stability of the website which is a plus worth having.
4. Domain Names
DreamHost domain registration is one of the most comprehensive on the market. It includes free privacy protection, a service that other providers usually have at an additional cost. An advantage that you should take into account when selecting a provider that gives you the best services at an affordable cost.
It has more than 400 domain extensions available to choose from and are usually positioned as the most quoted in the digital market. This allows you to connect your digital project in the best sites on the network and increase the reliability of your customers.
The available domains are:
.com
.Net
.Online
.Tech
.Club
.Co
.Xyz
.Shop
.Desing
.Me
5. Databases
DreamHost does not lag behind in terms of databases, covering small, medium or high demands of its users. DreamHost is in charge of not only offering services to optimize or start on the web, it also makes sure that there is constant traffic on it.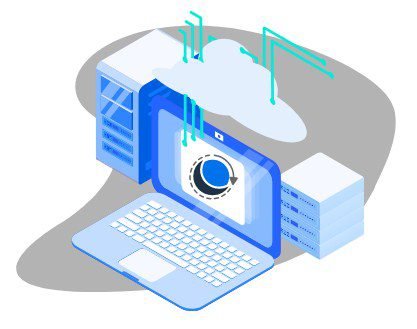 With an unlimited database, DreamHost has MYSQL, which allows greater freedom of work and management to its users. Guaranteeing solid and reliable results to all its users.
Not in vain Dream Host has more than 20 years in the market, growing exponentially and storing 1.5 million websites. Undoubtedly a reputation and brand to take into account when choosing a quality web provider.
6. Transfer
The opinions of users in terms of transfer at DreamHost. exceeds and excels compared to other web providers. All plans have completely unlimited transfers, which ensures optimal speeds on your website.
It should be noted that for your website to stand out and have the characteristics of a complete and versatile page. You must know very well the needs of your page, in order to connect with the best plan for your website.
In its customer service section DreamHost contains all the information you need to choose the services according to your needs. Thus ensuring the best speeds according to the size of your website.
7. Mail
From $1.60 Dream Host offers WebMail services with 25 GB of storage that you can manage efficiently. Besides that all DreamHost hosting plans offer WebMail in which you can create unlimited email accounts.
All of these can be managed from desktop to Mobile, with G Suite, a business package from Google. All these webmail functions contain information and corporate tools for better teamwork.
There will be no better cost than DreamHost when it comes to acquiring a professional email for your web. Undoubtedly a service that is worth acquiring for your website and will increase the confidence of your customers.
8. Applications
DreamHost has applications at the click of a button that manage all the details and apply the tools to optimize or start your website. In addition to offering an easy-to-use CPanel that manages and executes everything your website needs to be operational.
DreamHost has a high quality of available and pre-installed applications that you can select with one click. The automated wizard will take care of those minimal website details, so you can focus on growing and connecting.
You just need to be aware of what kind of website you want or what projects you have for your current website. Log in to DreamHost and start selecting the services that will lead your website to success.
9. Multisite
DreamHost multisites have an acceptable performance, although it can be a bit limited. If you want a higher performance you will have to invest in higher cost annual plans to meet the demands of several websites centralized in one.
DreamHost has basic plans at the best price, but for a multisite website you should avoid them, since the resources they provide are more for small and medium websites. Generally multisites handle several projects at the same time and for the high volume of traffic, it is ideal to choose dedicated server plans.
10. SSL Certificate
No matter what domain you want or have in mind DreamHost offers all SSL certificates for free. This is where it stands out the most, as many companies usually charge extra for including an SSL certificate.
Dream Host ensures the free SSL giving its customers, reliability, security, reliability and credibility. This allows you to connect with customers with full confidence in the services offered by your website.
In addition to reducing costs and allowing you to position your website in the best sites on the network consolidating your largest, medium or small projects.
DreamHost Prices and Promotions
| Service Offer | Price per month | Promotions |
| --- | --- | --- |
| Share hosting started | $1.99.00 | Does not offer discounts |
| VPS Basic hosting | $15.00 | Does not offer discounts |
| Standard dedicated server | $169.00 | Does not offer discounts |
DreamHost Promotions
In all the purchases or service plans that you choose in DreamHost, from basic to enterprise plans, the annual subscription cost is lower. Besides giving free domains and WebMail plus 97 days warranty.
Payment Methods
Credit card VISA/ MASTERCARD
PAYPAL immediate activation
DreamHost Hosting Disadvantages
Not everything is perfect in the world of hosting and providers have their faults, but DreamHost lacks a long list of disadvantages. If you are from Spanish speaking countries, you may feel a bit out of focus due to the language difference.
As for plans for websites with higher demand and customer flow, you should opt for higher cost unlimited services to fully satisfy your needs and demands.
Conclusion About DreamHost Web Hosting
DreamHost is undoubtedly a top-ranked and top-rated web hosting provider on official WordPress sites. Counting with the lowest prices in the market and excelling in most of its sections.
It has CPanel features, extensive variety of domains, best price, high-end server and more than 1.5 users have positive opinions of their services and plans. Strongly a company that denotes quality, trajectory, reliability, credibility and experience.
With fairly small disadvantages and although they should be taken into account, DreamHost compensates with services and prices that no competitor can offer. Despite being limited in the English language, its technical service promises to solve any eventuality immediately, besides being a web hosting company available to all users no matter what country they are in.
Alternatives to DreamHost Hosting
Top 5 Hosting Services in 2023
DreamHost Hosting Datasheet
| Features | DreamHost Hosting |
| --- | --- |
| Hosting | |
| Price from | $1.99 |
| | View offer |
| Shared hosting from | $1.99 |
| Dedicated hosting from | $169.00 |
| VPS Hosting from | $15.00 |
| Warranty | 97 days |
| Server location | United States |
| Disco | SSD |
| CPU cores | 4 |
| Charging time | 500ms |
| Control panel | cPanel |
| Disk space | From 30 GB |
| RAM memory | From 1 GB |
| Wordpress? | |
| Website builder? | |
| Web migration included? | |
| Free domain? | |
| Free SSL? | |
| | View offer |
Dreamhost Hosting Frequently Asked Questions
✅ What is Dreamhost?
Dreamhost is a WordPress certified provider, as the best web host in the digital market. Offering versatile and reliable services to store your data or manage your website easily, securely and economically.
✌️ Why choose DreamHost?
It is the best positioned supplier in the market, with more than 20 years of experience and stands out from the competition. In addition to having the best records in performance and speed and being the lowest in cost compared to other companies.
⚡ What are the benefits of DreamHost?
Unlimited WebMail for $1.60 monthly an unbeatable cost, easy to use features in CPanel, pre-installed wordPress applications, extension of more than 400 domains available and most quoted in the digital market. Besides offering free domain, free migration, free consulting and free SSL.
✨ What is the price of DreamHost?
Starting at $2.59 per month, you can opt for DreamHost's basic plan, which includes free domain, 10Gb storage, free SSL, WebMail starting at $1.60 per month and more.
⭐ What Other Hosting Providers Are Recommended?
We at
Hosting Dolphin
have taken the task of selecting for you a list of other hosting providers for you to make your choice: In the following list, you will find the reviews of the best hosting on our website:
🔍 What Hosting Related Content Can I Know?
If you want to know more information about the world of
Web Hosting
, we invite you to continue browsing our website, where you will find articles such as:
This has been our whole about DreamHost, we try to be as objective and sincere as possible so that your decision when choosing this type of hosting is the right one.
If you have suggestions or any comments you want to make about this guide you can leave your comment below, we also invite you to check out more of our web hosting reviews. Thanks for staying with us.