NameCheap: Pricing, Ranking, Reviews and Opinions
Build the digital future with Namecheap, the powerful web host that provides tools to digitize ideas. Founded in 2000 with the goal of providing domains at incredible prices, they now include security solutions, managed WordPress and a range of innovations.
This hosting company hosts more than 14 million domains in 18 countries that satisfy the opinions of users who have rated it with 4.7 out of 5 points. Trust is part of their identity, Namecheap is proud to help support.
Do you dare to innovate with Namecheap? Get to know each of the features of this web host.
Pros and Cons of Namecheap Hosting
Pros
Fast loading speed less than 1 sec
99.99% uptime
Easy access
Free domain transfers and free backups
Fair pricing policy
Cons
Poor technical support
Limited storage
Namecheap Offers and Plans
Reasons to Choose Namecheap Hosting in 2023
Among the reasons to prefer Namecheap stands out the commitment to the customer, favoring a customized configuration of the website, WordPress blog or store. When you host with Namecheap you can rest assured, because you will be in the best hands to support your business.
For this hosting service your needs are important and every resource provided will confer a benefit for web management. A crucial reason to choose Namecheap is the versatility, you can start small and scale up as your website performs.
This means that it reduces a percentage of the expenses by guaranteeing in each plan the tools you need. This hosting is ideal for an independent entrepreneur, e-commerce specialist or web developer who wants to add power and speed to their business.
Namecheap Hosting Services in 2023
Among the services Namecheap Hosting offers are solutions for managed hosting in different areas to boost your business. Each service features a technology architecture suited to meet your objectives.
Cloud hosting with 100% uptime, data protection and exciting features like WordPress and cPanel integration. Plus personalized email and unmetered storage.
This Reseller service includes free cPanel/WHM access, 30-day money back guarantee, SSD up to 150 GB and unmetered bandwidth.
Namecheap's VPS service allows for flexible and controlled hosting with bandwidth between 1000 GB and 3000 GB. Plus SSD RAID storage suitable for large enterprises.
Website, Logo and Business Card Builder
Creating has never been easier, with Namecheap's innovative tools you can design beautiful sites, logos or presentations from professional templates.
Analysis and Features of Namecheap Hosting
a. Quality of Support
Customer support is a feature that conveys confidence and peace of mind when resolving a hosting issue. It is a pity that Namecheap does not meet that requirement, the support is often unreliable and disappointing.
Although it has good communication channels such as live chat, ticketing and feedback on the platform, it is often severely flawed. User feedback when using live chat indicates that the service is fast, consistent until a question is asked.
The response times change and the solutions are not very useful, and sending tickets and even comments does not guarantee a response.
There is no phone service, in case of urgent problems you will only have these options to communicate. The agents lack the spirit to help and answer. However, Namecheap compensates this situation with a wide knowledge base with guides, blogs, videos and tutorials.
b. Ease of Use
A neat, clear and intuitive control panel enhances the benefits of hosting. Namecheap features a structured cPanel layout displaying information at a glance.
The inclusion of an intuitive cPanel version facilitates the options and configurations in Namecheap providing speed and simplicity. The interface is user-friendly and accessible, it does not include additional sales to access the main options such as domains, administration or billing.
Other solutions that manifest Namecheap's ease of use are 2-step authentication or maintenance scheduling. In addition to regular managed updates and detailed and informative announcements.
c. Storage
Namecheap offers a limited amount of space to store website files, databases, applications and more. They are protected by RAID with redundant fault tolerant hard drives.
The basic plans have metered storage, only the Stellar Business package offers unlimited SSD. However, the amount of SSD is adapted to the needs of the website allowing the fluidity of this.
The amount of storage you can opt for in the basic plans variesbetween 20 GB and 50 GB SSD. It is recommended to read the plan descriptions for a competent choice.
d. Domain Names
Find a top-level domain with Namecheap, at competitive prices from this hosting where you can access a catalog of popular domains. When you register the domain name you will get free products and services, such as lifetime privacy protection.
Domains with Namecheap are easy to set up, after purchase you can go to cPanel and start using the domain. The panel is arranged to focus on advanced and managed configuration.
In addition, it integrates some products for free such as DNSSEC email address and security. Domain prices range from $8.98 to $65.98, the most popular ones are:
.org
.com
.net
.ai
.me
.dev
.ca
e. Databases
Databases at NameChap have their own unique features for each of the plans. From unlimited tables to integration of third party tools.
First of all, all Namecheap databases use MySQL, an open source relational management system. Compatible with Joomla, Drupal or WordPress because it uses the CMS software to store, sort and retrieve information.
Secondly, the basic plans only support 5 databases while in the advanced plans the tables are unlimited. In addition to integrating a PHP administrator tool, to cPanel the databases from the Internet.
Finally, the advanced plans integrate unlimited PostgreSQL databases and access to the PHP page manager.
f. Transfer
Namecheap is characterized by domain transfers with exclusive offers, savings rates and free benefits. It is one of the best transfer rates in the market, saving on the purchase of domain renewals.
Domain transfer is hassle-free thanks to cPanel optimizations allowing you to concentrate on what's important. The easy consolidation of the transfer service at Namecheap allows for stress-free and hassle-free domain migration.
Finally, it allows hosting, WordPress and email migrations and transfers. Namecheap is everything you need in one place.
g. Mail
With Namecheap you spread your brand with a professional email at low prices. With the purchase of email packages you can enjoy up to 7 mailboxes with 70 GB for emails and 30 GB for files.
It includes anti-spam protection, full support for mobile synchronization, document and spreadsheet functions. With email services you can build trust with website visitors and enjoy control for your business or SEO goals.
Namecheap' s professional email is focused on growth so quality resources are available on all plans. From tight security, brand impact, free forwarding addresses to scalable and SEO tools.
h. Applications
A seamless integration of the most popular plugins on the market, in Namecheap the tool that stands out the most is WordPress. Under the name easyWP allows you to manage WordPress to launch a website, it has a free trial with no obligation.
With Namecheap alternatives for WordPress you can create a website and customize it. In addition to taking the website to a staggered growth, incredibly fast and with a cloud platform to prevent failures in WordPress.
On the other hand, Namecheap allows the integration of other applications to incorporate into the website so you get easy tools, single sign-on and optimization.
The most popular applications are:
Site builder
Supersonic CDN
Relate
Stencil
Google Workspace
Logo Maker
Weebly
i. Multisite
Creating different websites is possible with Namecheap, the basic plan supports the creation of 3 websites. But if the goal is to create a network of websites the more advanced plans will be the right solutions, allowing to generate unlimited sites.
To manage the configuration of the sites in Namecheap you can access cPanel or enable WordPress Multisite. It allows you to manage different websites running WordPress to run configurations, maintenance and shared plugins.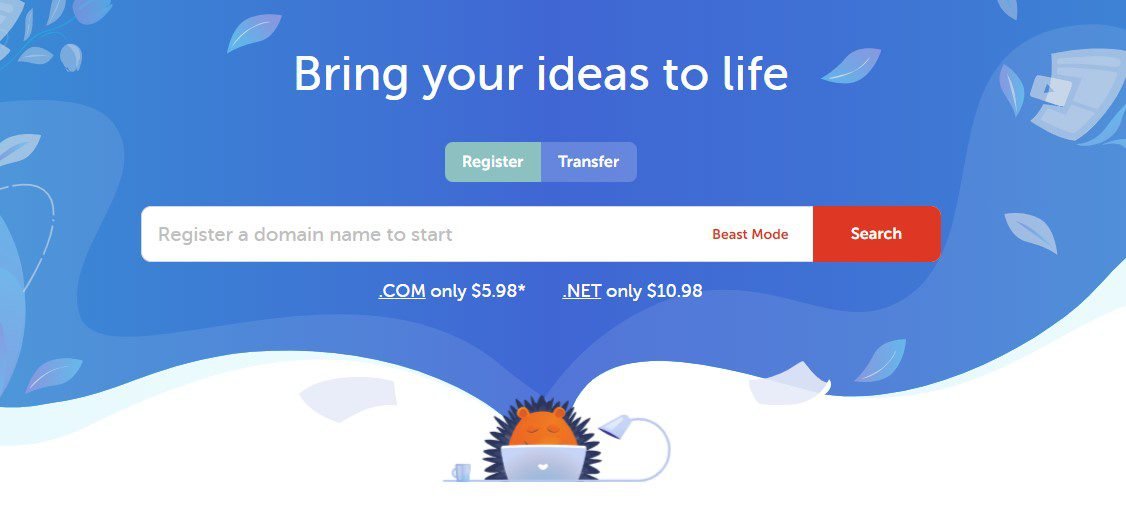 Different blogs from a single dashboard, with the same administrator and access to website privacy. These are the functions to manage multisite with Namecheap.
j. SSL Certificate
An SSL certificate verifies socket layer encryption useful for maintaining the privacy of website visitors. Namecheap recognizes the importance of data encryption to maintain a steady stream of visitors because of the trust it generates and the privacy benefits.
Therefore in some plans the SSL certificate is integrated for free, but if you prefer a higher level Secure Sockets Layer protocol they offer you some options. From $5.99 you can purchase a basic SSL plan that includes regular updates and domains.
Namecheap Pricing and Promotions
The prices and promotions of Namecheap Hosting vary according to the plans and technological resources, this provider is characterized by packages with fair prices and adapted to the user's requirements. We invite you to review the following table to know Namecheap's prices
| Service Offering | Price | Savings |
| --- | --- | --- |
| Stellar | 1.88 per month | 52% discount |
| Stellar Plus | 2.98 per month | 49% discount |
| Stellar Business | 4.98 per month | 50% discount |
Namecheap Promotions
Among Namecheap's promotions are discounts on each of its monthly and annual plans. A flattering savings rate, plus unlimited or free tools included within the packages.
Namecheap Payment Methods
Payment methods may vary according to the region where the user is located, however, certain general payment methods have been presented. Among the most popular are:
American Express
Bitcoin
MasterCard
PayPal
Visa
Discover
Namecheap Hosting Disadvantages
User feedback regarding the technical support indicates a late response time when trying to solve a problem. Sometimes the solutions provided do not address the actual issue or simply do not offer competent commentary.
This implies a lack of attention to the customer and the management of the website.
In the basic plans and even in some of the advanced solutions, storage is limited or metered. Although the storage offerings are not unfavorable, it can be discouraging for larger sites.
Conclusion on Namecheap Hosting
Namecheap was founded in 2000 to offer domain solutions at low and competitive prices, over 20 years it has diversified its services and products with a first class technological structure.
It has been characterized by providing a service according to each of the user's needs from shared hosting to reseller hosting. Another point that perfectly describes the function of searching for new TLD domains or the transfer of these.
With a simple, cPanel-optimized interface, Namecheap can host a variety of websites, whether they are large businesses, independent entrepreneurs or personal blogs. The plans offer tools for web management, security and freedom.
Be part of the future with Namecheap and host your website with an idea maker.
Alternatives to Namecheap Hosting
Top 5 Hosting Services in 2023
Namecheap Hosting Technical Specifications and Features
| Features | Namecheap Hosting |
| --- | --- |
| Hosting | |
| Price from | $1.88 |
| | View Offer |
| Shared hosting from | $1.88 |
| Dedicated hosting from | $56.88 |
| VPS Hosting from | $9.88 |
| Warranty | 30 days |
| Server location | United States |
| Disco | SSD |
| CPU cores | 2 |
| Charging time | 625ms |
| Control panel | cPanel |
| Disk space | From 20GB |
| RAM memory | From 2GB |
| Wordpress? | |
| Website builder? | |
| Web migration included? | |
| Free domain? | |
| Free SSL? | |
| | View Offer |
Frequently Asked Questions About Namecheap
✅ What is Namecheap?
Is a hosting provider founded in 2000 that provides a range of cPanel-optimized web site solutions with state-of-the-art technological resources.
✌️ Why Choose Namecheap?
Among the reasons for choosing Namecheap are the loading speed, server availability and the resources it offers.
✨ What are the benefits of Namecheap?
Namecheap benefits users with quality hosting, website creation tools, logos and domain customization. In addition to free managed cPanel and WordPress integration.
➡️ What is the price of Namecheap?
Namecheap's shared plan prices range from $1.88 to $4.98 per month, with savings rates for each plan.
❤️ How do I install Namecheap?
You can access their official website and follow the installation instructions according to the plans and services. Be sure to clarify all your doubts through the channels offered by this provider.
⭐ What Other Hosting Providers Are Recommended?
We at
Hosting Dolphin
have taken the task of selecting for you a list of other hosting providers for you to make your choice: In the following list, you will find the reviews of the best hosting on our website:
🔍 What Hosting Related Content Can I Know?
If you want to know more information about the world of
Web Hosting
, we invite you to continue browsing our website, where you will find articles such as:
So much for our review of Namecheap service provider, we hope this guide will help you decide if it is the right choice for your online project. In case you are not convinced, at Dolphin Hosting we provide you with a wide variety of Web Hosting reviews, thanks for reading us!