Red Flags to Avoid When Hiring a Hosting Web
Are you looking for your first web hosting provider? It is normal to overlook the red flags when you first sign up for a hosting service. Although, the providers' features have a very convincing and seductive tone, it is necessary to pay attention to certain details.
You don't need to be a professional to detect the Red Flags of a web hosting provider, you just need to have criteria that allow you to classify between good and bad services. In order to make this task easier for you, here are five Red Flags that you should avoid when hiring a hosting service.
What are the Criteria for Evaluating a Hosting?
First of all, a good hosting must have a stable technological architecture that allows the good operation of the server, in addition to a very easy to use interface with a popular control panel such as cPanel.
A price according to the quality and resources, and even the facility to register domains. However, in addition to these criteria are security, technical support, capacity and storage, as well as load and uptime.
Five Red Flags to Avoid When Hiring a Hosting Web
Now, taking into account these criteria, you can discover the Red Flags of a web hosting provider, whether they are: misleading offers, no certifications, incompetent staff, no pre-installations or optimizations for WordPress, among others.
1. Uptime Below 99% Uptime
The uptime of a web hosting provider is important, according to the standards of a hosting service, the uptime must be greater than or equal to 99.9%. Thus, if the company offers a percentage below the standard, it is a Red Flag that you should avoid.
Thus, if the provider has a high rate of downtime, your website could be offline, either for maintenance, upgrades, reboots or technical tasks.
2. Lack of Security Add-ons
Security options are important when hiring a hosting provider, the server must be equipped with good features to safeguard the data. Therefore, if the provider has dispensed with:
DDoS protection
Spam filters
SSL Certificates
The previously listed security services should be mandatory, if they are not present in the hosting plan you should consider it as a Red Flag and rethink the choice of hosting.
3. Technical Support with Bad Reputation
Technical support and its means of contact are crucial for troubleshooting, help with the installation of plugins or applications such as WordPress from cPanel. A good provider offers 24/7 help, but providers without this feature are not considered a Red Flag.
On the other hand, if the support takes more than 24 hours to respond and with content inconsistencies, you should consider it as a red flag. But how do you know this? Before subscribing to a plan, check user reviews, especially on waiting times.
4. Geographically Concentrated Data Centers
An important alert that you should consider when hiring a hosting, are the data centers, if they do not have a distribution by different regions, the quality and speed of your web site could be affected. Therefore, when hiring a hosting provider, make sure that the data center is close to your target audience.
This way, the performance on the website will be maintained, otherwise, users will have difficulties in accessing it.
5. Resources and Capacity with lousy Quality/Price ratio.
One last Red Flag that you should keep in mind when hiring a Hosting is the resources and capacity of the plans with an inordinate quality/price ratio. In case of large websites you must have an appropriate bandwidth and large storage capacity.
If the provider does not offer adequate solutions in their plans for large websites, you should consider it as a dangerous sign. By hiring a provider with poor resources and low capacity your website will be limited and slowed down .
Avoid Red Flags When Choosing a Hosting Service
Choosing a web hosting provider is not a simple task, you must evaluate the features that will benefit your project. But taking into account these Red Flags the choice can be made in less time, discarding and considering: uptime, technical support, data center, resources and capacities.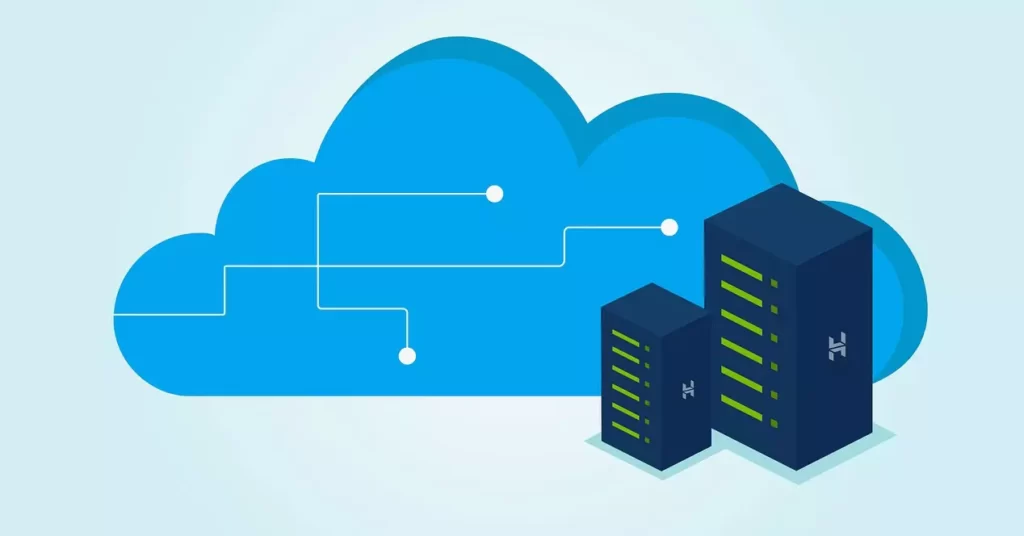 Of course, do not forget the security of both the server and the provider, avoiding scams and plans that do not deliver what they promise. We hope these Red Flags will be useful to avoid hiring a Hosting without quality standards.
Hosting without Red Flags
Top 5 Hosting Services in 2023