ChemiCloud: Pricing, Ranking, Reviews & Opinions
Interested in starting your first website? ChemiCloud is the ideal opportunity to get started in the digital world. The innovative and low-cost approach has made it very popular.
It constantly offers promotions to save 65% on hosting plans and 50% on reseller plans. In addition, it is at the forefront ofelectronics providing even more tools than competing providers.
It has integrated access to cPanel, one-click installer for WordPress, LiteSpeed web servers, SSD storage among other details. It details everything ChemiCloud has to offer at a low cost and easy interface.
ChemiCloud Pros and Cons
Pros
Free domains for one year
24/7 monitoring 365 days a year
Website builder and more than 300 templates to choose from.
Storage and SSD disks
Global servers
Preinstalled WordPress and cPanel access
Cons
Basic plans storage is limited to 20 GB
Discounts apply only for annual contract
ChemiCloud Hosting Offers and Plans
Reasons to Choose ChemiCloud in 2023.
The first reason to consider ChemiCloud is its high-tech resources. Even though ChemiCloud is a new company, it does not mean that it is not up to the demands and needs of websites.
ChemiCloud has invested in systems such as LiteSpeed which means power, speed, freedom and robustness in servers. It has also been responsible for incorporating SSD disks to its services last generation, for greater versatility in the projects.
ChemiCloud's reseller services are the second reason to prefer this provider, it has managed to break through in the sale of massive web hosting, without losing quality. Among the most outstanding features it offers: massive SSD disk spaces, free malware removal, limited bandwidth, private customized servers, free cPanel accounts.
There are tools capable of awarding accurate speed scores on providers within the digital marketplace. GTmetrix has rated ChemiCloud between 89% to 96% uptime, page speed.
Thanks to LiteSpeed integrations, ChemiCloud enjoys excellent page load times, which is a relief when it comes to making money with your digital business.
ChemiCloud services in 2023.
In this hosting provider section you will be able to visualize 4 options, with the different types of web hosting available From shared hosting, reseller, WordPress, VPS and cloud.
Standard, Pro and Turbo Plans
In this section you can view in detail, all the resources and services offered by ChemiCloud, their respective prices per month and per year. In addition, you can enjoy all the promotions that supports when purchasing any of their plans.
When you click on this option, you will be able to see the full range of domain extensions available from ChemiCloud. In addition, how to register a free domain or migrate an existing one to the platform for free as well.
You will find all the information related to customer care, technical support, server locations, control panel and support.
ChemiCloud Reviews and Features
1. Quality of Support
ChemiCloud is a provider that is committed to quality of service, so it has a specialized staff located in various parts of the world. Each of them focused on a specific area and with extensive knowledge in hosting and web development.
ChemiCloud has a 5-star customer service according to the opinions of users and hosting experts. It has online chat, phone calls, email, form, ticket and an extensive set of help data and terms of familiarization to better understand each tool and resources allocated to your website.
2. Ease of Use
From the moment you enter ChemiCloud's virtual platform, you can appreciate the ease of use and the breakdown of its products in an orderly, concrete and detailed manner. Each section allows you to see relevant information and prices to suit the projects you want to implement.
As for the resources offered by ChemiCloud includes its customers access to cPanel, the tool friend of every designer, developer, creator or entrepreneur of websites and blogs.
The suite of applications that comes bundled with a version of cPanel ensures smooth management and, as ChemiCloud promises, rapid growth. In addition to applications that automate the site.
3. Storage
Storing data, information and multimedia content is increasingly indispensable for website users. ChemiCloud bets on technology like other providers, seeks to focus on state-of-the-art resources to provide an outstanding service.
It includes SSD disks last generation, RAM storage of different capacities according to the plan and needs of your project. In starter plans it provides 2 GB of RAM storage plus 20 GB of storage, ideal for websites under development or just starting.
In more advanced plans it provides for a more developed website and with more scope services such as 3GB of RAM, 3 CPU cores available, 500,000 inodes, free activation of Softaculous, global location servers.
4. Domain Names
ChemiCloud knows the importance of having a solid identity within the digital world, registering a personal brand as a business can be a bit intimidating, but not difficult.
It offers multiple domain names to accompany your brand and take it to the next level in the digital marketplace. In addition, they provide their clients with freeregistration, migration and free domain for 1 year.
It supports global presence so it is to be expected, that it has a range of options of extensive, popular and better positioned domains in the network. Here you can see the most selected by users and the best viewed within the digital market.
.com
.Org
.Shop
.Net
.Co
.In
.Ru
5. Databases
Databases are a tool of great contribution to the user and to the website, since they allow to keep the storage of vital information, applications, multimedia content and more inside them.
The security of databases is important for ChemiCloud in them resides all the relevant information of the websites. Databases are not a visible tool within ChemiCloud's plans, specialized agents will be able to provide details.
ChemiCloud databases are unlimited in VPS, Shared, Cloud and reseller plans.
6. Transfer
In all ChemiCloud plans the transfer is completely unlimited, which means for a website regardless of its scope, better performance and speed.
The most important thing for users is to have a smooth and stable digital project , when selecting a web hosting provider, visualize its transfer section carefully and compare with the needs and demands of your website.
ChemiCloud provides unlimited services at a low cost, a strategy that allows you to attract and capture more customers. If you are a user looking to generate profits by renting websites ChemiCloud may be the best option for you.
7. Mail
Another resource that favors the management, as well as synchronization with devices of constant use are professional mail accounts and webmail. ChemiCloud has an exclusive and detailed section of everything that is included in its mail service for websites.
ChemiCloud plans offer unlimited email accounts; the restriction is in the storage. In basic plans you will have about 100 MB each, while in other plans it will be unlimited.
It provides security and privacy, automated response, allows an attachment size of 50 MB, email aliases, synchronization with Android or IOS mobile devices, SPF and DKIM support.
8. Applications
Website applications are increasingly becoming an essential asset in the construction, design, development and growth of a website. ChemiCloud not only includes applications such as:
WordPress
Drupal
Joomla
WooCommerce
Add-ons or applications are accessible and you can install them in a few minutes from cPanel. In VPS and cloud plans it is possible to download any CMS compatible and preferred by the user.
WordPress in ChemiCloud comes pre-installed and optimized, through cPanel you can automate the automatic update tasks of this and all the applications you want to add to improve your website or digital business.
9. Multisite
As ChemiCloud is a reseller service provider, it also has a generous contribution in terms of multisites and subdomains for the same. ChemiCloud offers unlimited multisites and subdomains for each of them, in addition to 300 templates to choose from and a drag-and-drop tool.
If you are planning to carry out several sub-projects and want unlimited resources, ChemiCloud is a good option for developing multiple websites at affordable prices. You can use WordPress multisite plugins to host different websites on the same installation.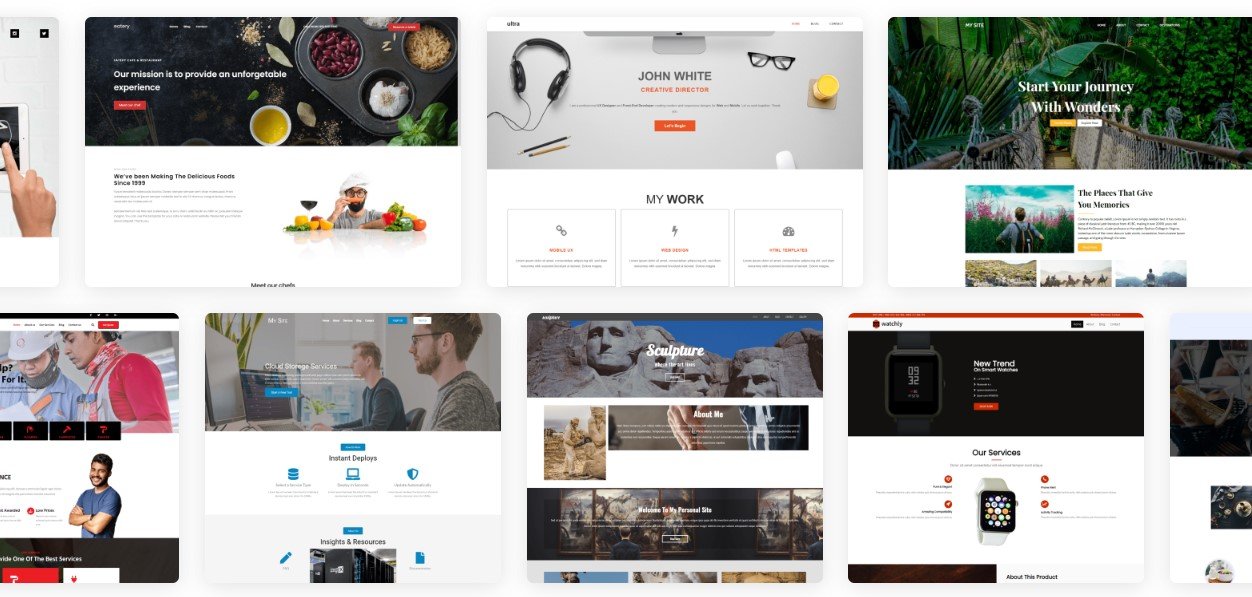 10. SSL Certificate
All ChemiCloud plans offer free SSL, a tool that not only positions them as a reliable and solid service provider. It also gives their clients the possibility to have security licenses within the digital market and to have the approval of the giant Google.
ChemiCloud Pricing and Promotions
ChemiCloud plans include discounts for annual contracting, a free domain and many useful resources for your website. Here you can see the most popular plans of this provider.
| Service offer | Price | Savings |
| --- | --- | --- |
| Starter Plan | 4.48 per month | 55% discount |
| Pro Plan | 5.23 per month | 65% discount |
| Turbo Plan | 6.98 per month | 65% discount |
ChemiCloud Promotions
ChemiCloud constantly includes limited-time savings rates or rebates on its hosting plans and applications. It currently has a discount on base plans of 55% per year and on advanced plans a 65% discount.
It also integrates applications and add-ons such as WordPress, databases, free and unlimited domains.
ChemiCloud Payment Methods
These are the most popular options used by ChemiCloud users and the general public. Remember that if you make your payments with Paypal the activation will be immediate.
PayPal
Visa/MasterCard
Bitcoins
Disadvantages of ChemiCloud
ChemiCloud has many user-pleasing features and according to user reviews. However, it does not have discount benefits when contracting its hosting services in monthly plans, it is only valid for annual fees.
In addition, the basic plans have several restrictions on storage, only provides 20GB as a maximum amount in simple packages.
ChemiCloud Web Conclusion
ChemiCloud has an almost perfect rating, facilitating access to cPanel, an important tool for successful management and scalable growth in the digital marketplace. The provider's technology infrastructure emphasizes upgradable resources and constant testing to satisfy its customers.
It adds to its LiteSpeed servers, anti-hacking protection, security patches, continuous evaluation of services, page time of 96%. It is an innovative proposal to host your project with quality tools, speed and power.
Alternatives to ChemiCloud Hosting
Top 5 Hosting Services in 2023
ChemiCloud Technical Data and Features
| Features | ChemiCloud Hosting |
| --- | --- |
| Hosting | |
| Price | $4.48 |
| | Ver Oferta |
| Shared hosting from | $4.48 |
| Dedicated hosting from | - |
| VPS Hosting from | $59.96 |
| Refund Policy | 45 days |
| Location of servers | Singapore, London, SanFrancisco, Toronto, NewYork, Frankfurt, Mumbai, Sydney, Tokyo |
| Disco (SSD or HDD) | SSD |
| CPU cores (number) | From 2 |
| Loading time (ms) | 500 ms. |
| Control panel (cpanel, etc.) | cPanel |
| Disk space (up to GB) | From 20GB |
| RAM (up to GB) | From 1GB |
| Wordpress? | |
| Website builder? | |
| Free site migration? | |
| Free domain? | |
| Free SSL? | |
| | Ver Oferta |
Frequently Asked Questions About ChemiCloud
🏅What is ChemiCloud?
It is a provider that had its beginnings in 2016 in Middletown – USA, specialized in cloud hosting and with one of the lowest rates in the market. It also includes free domain for one year, plus discounts and promotions for annual hiring.
👌 Why Choose ChemiCloud?
It offers promotions and discounts to its customers who wish to establish an annual contract, facilitates access to applications such as WordPress through cPanel. In addition, it includes constant monitoring of its services to improve performance.
✌ What are the benefits of ChemiCloud?
Free domain for one year, WordPress applications, SSD disk servers, unlimited storage. In addition, ChemiCloud offers multiple CDNs, drag-and-drop website builder and over 300 templates to choose from.
💰 How much does ChemiCloud cost?
Starter Plan $4.48 per month
Pro plan $5.43 per month
Turbo plan $6.98 per month
🚀 How to install ChemiCloud?
By accessing ChemiCloud's official website and selecting the services tab, you will find all the hosting options available for your website. It also has an online chat to answer all your questions and guide you to download and install ChemiCloud .
⭐ What Other Hosting Providers Are Recommended?
🔍 What Hosting Related Content Can I Know?
This has been our summary about ChemiCloud, we try to be as objective and sincere as possible so that your decision when choosing this provider is the right one.
If you have suggestions or any comments you want to make about this review you can leave your comment below, we also invite you to review more of our web hosting reviews. Thanks for staying with us.