Top 7 Hosting that Offer a First Domain for Free
If you are evaluating which hosting provider can offer you the best features and free domain, you should know that there are many options. The hosting plans of the most famous hosting companies offer free domains for one year after signing up for a package.
Hosting Dolphin presents you the top 7 hosting that offer a free first domain, in addition, some new features and useful tools such as: cPanel, WordPress and storage.
List of Free Domain Hosting
More and more providers are joining to offer hosting services with free domain. But how do you know which one is the best? Here are the 7 best web hosting providers with free domain for the first year.
Hostinger
Hostinger is one of the best web hosting providers in the world, offering affordable plans and unmetered resources. One of the advantages is the opportunity to have a free domain.
When choosing one of the hosting plans you can search for a valid domain in the promotion, and register it for free for the first year. Allowed domains are top-level domains with popular extensions.
Just choose the domain that suits your website, Hostinger will take care of the rest. After the free period, the domain will be renewed according to the provider's rules.
2. Dinahosting
Dinahosting is a hosting provider capable of offering a service up to any requirement. Among its new features, it allows you to get a free domain for one year in the free plans.
It is a great advantage, since the free plans offer a very good hosting, and the opportunity to acquire a free domain for a year. Although it is designed for less demanding projects, it has WordPress preinstalled and cPanel to simplify the technical demands of a new website.
Of course, it has certain limitations, such as 1.5 GB monthly transfer, but it is appropriate for projects that are just starting out.
3. 000webhost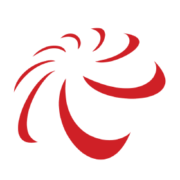 If you are looking for a hosting with free plans and free domain, then you should choose 000webhost. Their free plans have competitive features: 1GB storage and best of all a free domain for 1 year.
It is an excellent option for time-bound projects with short-term goals. Like other well-known providers, 000Webhost includes in its services cPanel, one of the most versatile panels on the market. It allows you to have everything at the click of a button and quickly download CMS such as WordPress, Joomla and more.
4. Ionos
Ionos is another hosting provider that stands out for offering free domains, but in this case the promotion is valid only for ".es" domain. You will pay 0 euros during the first year.
It is designed for digital entrepreneurs with a Spanish target audience, the domain registration is very simple, and the offer includes a hosting plan. The hosting plan has the following features:
Free access to personal consultant
WordPress
Website builder
Attractive packs.
5. FreeHosting
FreeHosting is a provider to work with as much freedom and autonomy as possible. Apart from having affordable prices and free temporary plans, it offers a free domain name for 1 year, which must be renewed annually, so you should take it into account before applying for it.
Although it is not a provider that offers free hosting, it does offer free WordPress. So, if you plan to develop a website based on WordPress, this may be one of the best options. One of its great features is that it offers unlimited bandwidth, regardless of the plan you choose.
6. WordPress.com
If you are looking to have an optimized and consolidated website, you should surely include WordPress in the equation. It offers a free WordPress domain in all its paid plans.
After signing up for a plan, the provider offers a free domain for the first year . WordPress.com is ideal for creating optimized websites, it has limited resources, which is worth a try.
Among its highlights it offers:
Pre-installed SSL certificate
Optimized for WordPress
cPanel included
3 GB of storage
Access to pre-designed templates
7. AccuWeb Hosting
Another web hosting provider, specialized and focused on WordPress, is Accuweb. It offers free domain for 1 year, after that time you must cancel a renewal.
Like large hosting companies, it has complete plans for all kinds of demands and needs. It incorporates SSD disk storage, which guarantees stability and speed.
Start your project with a Free Domain
Although you can save a lot in cost and more if you have a short-term project. Free plans have many limitations, and sometimes even non-existent support, so you should evaluate very well before deciding.
It is advisable to select a paid hosting provider that includes a free domain for one year after the subscription. That guarantees support, warranty and resources to match.
We hope that this top 7 hosting that offer a first domain for free, will be useful for you to start your web project.
Some Hosting that offer domains
Top 5 Hosting Services in 2023