Arsys: Pricing, Ranking, Reviews and Opinions
Spain is the second country in the world that is home to thousands of quality web hosting providers with a proven track record. If you live in Spain and are looking for a quality local provider, you might want to check out Arsys.
With a presence in the digital market since 2013 and part of the European multinational called United Internet. This provider hosts more than 265,000 users and more than 300 employees, counting a share and a wide presence in the network.
Arsys is one of the most recognized companies in Europe. Praised for its varied and extensive web hosting solutions.
Pros and Cons Of Arsys
Pros
Unlimited data transfer on all plans
Fast servers with excellent performance
30-day money back guarantee
Access to cPanel
Pre-installed WordPress applications
Ability to change hosting plans
Cons
Limited databases
Questionable technical support
Arsys Offers and Plans
Reasons to Choose Arsys Hosting in 2023
One of the reasons why Arsys is so attractive is because of the servers available and the fair prices. In addition, the inclusion of cPanel facilitates the use of the platform along with popular CMS such as WordPress, Joomla, Magento and others.
Security is important in Arsys, from the moment you enter the platform you can see all the security resources. Including protection of your domain or company name within the network.
Another reason to prefer the provider is the support, the challenges of the user are the challenges of Arsys, so they offer hundreds of technological solutions. The research and investment in technological development provides an infrastructure that guarantees the future of your website, without compromising the sustainability of the environment.
Arsys Services in 2023
Offers numerous domain and SSL certificate options, you can manage, register domains or move them. Includes solutions to protect, resell and redirect domains.
In this Arsys service you can get corporate emails, business or personal level, with the addition of Microsoft office 365.
Arsys allows you to create a website from scratch whether it is a professional or personal website. You can even get tools for SEO positioning, Web SMS, store and business locator.
It features shared, dedicated and cloud hosting plans. In addition, it supports reseller plans and dedicated services for WordPress.
It hosts 6 types of servers available from Arsys, among them are: VPS, Shared, Dedicated and Cloud servers. Other options are s3 cloud storage, kubernetes and dedicated CPU.
In this service of the Spanish provider you will find all the backups and BackUp of the website, mail, server, computers and linked devices. Even the protection of the domain and SSL certificate.
Arsys Analysis and Features
a. Quality of Support
Undoubtedly, in this section Arsys leaves much to be desired, the technical support is deficient to the demands of the users, and the resolution of problems. It has different channels available through which users can contact the technical staff.
It supports an online chat, email, phone call and ticket that according to the company is operational 24 hours a day, 365 days a year. The reality is that their response times are decadent, you might think that technical support is non-existent.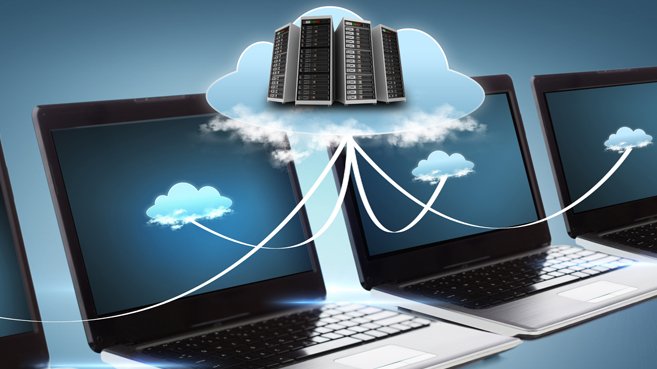 b. Ease of Use
Like many web hosting providers in the digital market, Arsys has the inclusion of cPanel. From this control panel "cPanel" the user will be able to manage and minimize technical tasks that seem tedious and can sometimes take more time than required.
In addition, it adds highly valued applications within the network such as WordPress, create a website through its builder with just drag and drop. The user experience is fully managed by the provider, accompanying you from the beginning to the end of the project cycle.
The European provider allows its users to access other CMS for their convenience through cPanel. They even have direct access to online stores, mailing solutions and SEO, without having to have extensive knowledge.
c. Storage
This is one of the strong points of Arsys, thanks to the amount of servers and technological resources it employs. It has a capacity that can be specified by the user or choose one according to the demands of your website.
Arsys has innovative options capable of satisfying the highest demands, it will depend on the users which one best suits their website. Arsys has an online hard disk capable of storing unlimited information of your business or website.
Most of the plans have a high capacity, which means that this provider is ready for websites with high reach and flow. It has VPS and Cloud plans capable of providing freedom in management without hindering or limiting.
d. Domain Names
Arsys stands out for offering your first domain for free in any of its hosting plans, a very favorable point for this hosting provider.
Arsys also provides all its users with protection of the company's name, so that its brand is not used in any other site on the network. Arsys has a great variety and it will be up to the users to choose the one that best fits their projects, some of the most popular ones are:
.com
.madrid
.org
.com
.shop
.net
e. Databases
Another feature of Arsys that is considered a disadvantage are the databases, according to the opinions of the users the service is limited. Although it handles MySQL databases, the most used in the digital market, it leaves much to be desired.
Even so, it is possible to create databases and remote access from cPanel to be able to monitor the relationships and hosted files. If you are thinking of a provider that is capable of storing the largest amount of content and information, you may need to hire extra services to counteract the limitations in this section.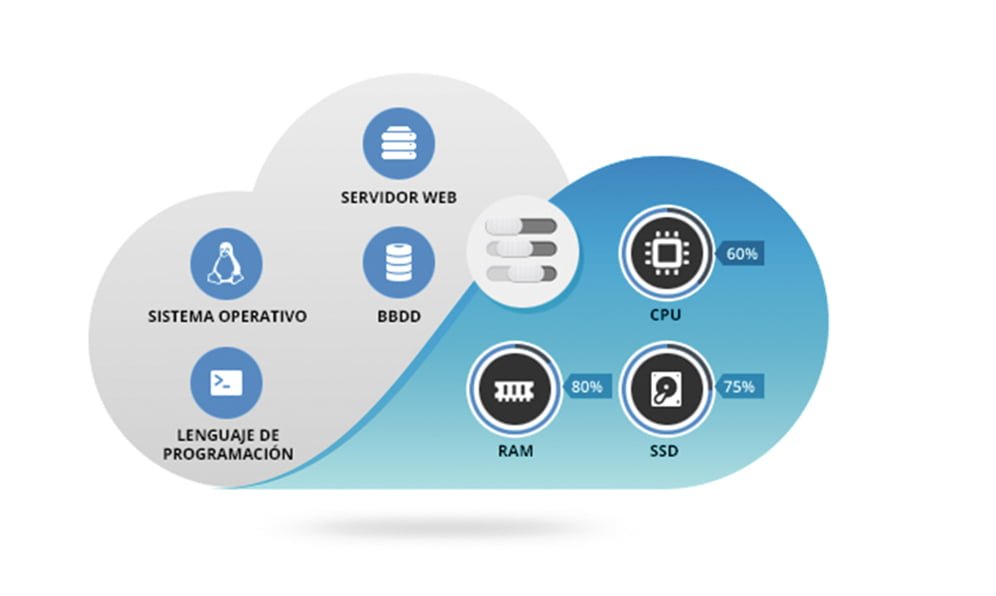 f. Transfer
Arsys in this particular section does not have any limit or obstacle for its website users. The basic plan comes with unlimited transfer, which provides a constant data flow without interruptions 24 hours a day.
If you are looking for a provider capable of giving you unlimited resources regardless of the scope or growth of your business or website, this is the right provider for you. Thanks to its trajectory in the market, Arsys has managed to consolidate services at the height of the users.
g. Mail
From its most basic plans, Arsys has already emerged as an alternative that can outperform the competition in the digital market. In its basic plans it offers 5 email accounts with 8 GB of storage.
In addition, this provider has support for synchronizing professional email accounts to the computer or mobile devices. It has backup copies, sent messages, automated responses, antispam and webmail.
Undoubtedly, it provides a higher storage capacity than the competition and more accounts than advanced plans from other providers. Arsys is able to increase the productivity and ease of users to be able to keep up with their customers wherever they are.
h. Applications
Applications are fundamental to manage and build a successful and effective website in the digital market. Arsys has WordPress pre-installed which minimizes having to acquire this application on your own.
Thanks to the fact that Arsys has cPanel integrated from there you will be able to get other CMS valued and useful within the website. From cPanel you can download applications such as Joomla, Drupal, Magento or Type3.
Arsys includes other ideal tools, such as SEO positioning, e-commerce, wiki. As well as: forums, document management, online store, which will surely be of benefit to your digital business.
i. Multisites
Arsys is a provider that has proven to be up to all types of websites and the scope and size is no exception. Being a hosting partially dedicated to reseller hosting sales, it is not surprising that it has resources for multiple websites.
This provider has the ability to host sub-projects within the same website without harming the main website. In addition, it grants the facility to manage all the websites from a single WordPress.
j. SSL Certificate
Every reliable provider must have the required certificates available to have a better view within the network. In addition, the certificates provide the users' websites with professionalism, security and trust.
Arsys has SSL certificates completely free of charge from its starter plans and valid for a whole year. Although the process to obtain it is a bit complicated, it is available from the moment you purchase any of their plans.
Arsys Prices and Promotions
Arsys has competitive rates within the digital market, view their most popular plans and compare with other hosting giants. Discover in the following table the prices of the most popular plans:
| Service offer | Price | Savings |
| --- | --- | --- |
| Shared Plan | From: 3€ per month | 50% discount |
| VPS Plan | From: 5€ per month | 50% discount |
| Dedicated Plan | From: 55€ per month | 50% discount |
Arsys Promotions
Arsys is a provider that relies on the quality of its services, offers its users a 30-day money back guarantee. In addition, it offers a 50% discount on all its plans that are contracted for more than 11 months.
Arsys Payment Methods
Payment methods may vary depending on the region where the user is located, some popular payment methods are:
Arsys Disadvantages
One of the most common complaints from Arsys users is that it is a provider that does not prioritize response times in its customer service section. Although their responses are effective, they still take their time when it comes to solving any concern or inconvenience within the network, which undoubtedly leaves much to be desired.
Also, the limited services are a disadvantage compared to other providers that offer unmetered resources at the same price.
After having detailed in broad strokes the characteristics and rates of Arsys, it is valid to ask the question: Is it worth it? In our experience we could say 50% yes and 50% no, after having contracted their services for a year we determined the quality and functionality promised.
Of course, I was fascinated by the servers with state-of-the-art technology and SSD disks that provided speed and performance to our pages. The experience is lightened with the inclusion of cPanel and pre-installations of applications such as WordPress, variety of domains, exclusivity and innovation.
However, I was dissatisfied with the technical support, I tried to communicate through chat and tickets and my doubt was solved in days. Unfortunately this provider does not prioritize the concerns of its users, there seems to be no support.
Although the limitation of resources did not represent a great inconvenience in my hosting, it is evident the resources measured in comparison with other providers. In general, Arsys is not for all types of users, it is designed for small or medium businesses, despite its disadvantages it is still a reliable provider.
Alternatives to Arsys hosting
Top 5 Hosting Services in 2023
Arsys Hosting technical specifications and features
| Features | Arsys Hosting |
| --- | --- |
| Hosting | |
| Price from | 3€ |
| | View offer |
| Shared hosting from | 3€ |
| Dedicated hosting from | 55€ |
| VPS Hosting from | 11€ |
| Warranty | 30 days |
| Server location | Spain |
| Disk | SSD |
| CPU cores | 4 |
| Charging time | 500ms |
| Control panel | Arsys |
| Disk space | From 10GB |
| RAM memory | From 16GB |
| Wordpress? | |
| Website builder? | |
| Web migration included? | |
| Free domain? | |
| Free SSL? | |
| | View offer |
Frequently Asked Questions About Arsys
✅ What is Arsys?
Arsys is a European web hosting provider endorsed since 2013 by United internet. It has a wide popularity thanks to its advertising campaigns and shared hosting services.
Its versatility in servers makes it an ideal provider for business websites, and the incorporation of WordPress makes it easy to manage.
👌 Why Choose Arsys?
Arsys enjoys being a versatile provider that innovates to offer the best for your website, it is a hosting capable of growing and scaling along with your business. The best thing about this provider is that if your website evolves, you can change plan without complication.
At Arsys you can enjoy 10GB of storage, unlimited traffic and 5 email accounts of 8 GB. In addition, a free domain for 1 year, PHP programming, cPanel and WordPress.
🏅 What are the benefits of Arsys?
Arsys has all its data centers in Spain, which means better performance and faster and more effective load times. It has SSD technology in all available servers and an easy and hassle-free installation of its services.
One-click application installation is a benefit for inexperienced users who can get WordPress, Joomla, Magento in a few minutes.
💰 What is the price of Arsys?
Shared plan 3€ per month
VPS Plan 5€ per month
Dedicated Plan 55€ per month
✨ How to install Arsys?
Entering its official website and after detailing which plan to choose, you must make the payment and depending on it will determine the installation process. Arsys has an easy, almost automatic installation and activation process.
⭐ What Other Hosting Providers Are Recommended?
We at
Hosting Dolphin
have taken the task of selecting for you a list of other hosting providers for you to make your choice: In the following list, you will find the reviews of the best hosting on our website:
🔍 What Hosting Related Content Can I Know?
If you want to know more information about the world of
Web Hosting
, we invite you to continue browsing our website, where you will find articles such as:
This has been our summary about Arsys Hosting, we try to provide an objective and sincere position as possible so that your decision when choosing this provider is the right one.
In case you have any suggestions or comments you want to make about this review you can leave your comment below. We also invite you to check out more of our web hosting reviews. Thanks for staying with us.