Arte Hosting: Pricing, Ranking, Analysis and Opinions
A hosting for all types of projects with great capacity and excellent resources, this is Arte, a Mexican provider founded in 2006. With more than a decade of service it has emerged as one of the best options after providing plans that adapt to even the most complex projects.
If you want to have optimal results you just have to check the plan that best suits you whether it is a private server, shared hosting, WordPress, email services, among others. It promises to boost your website and take it to the top, but will it succeed?
Discover the main features of this provider in the following review.
Pros and Cons of Arte Hosting
Pros
Uptime 99%.
Overspeed
Satisfaction Guarantee
Passionate technical support
Unbeatable connectivity
Site Builder
Cons
Technical support availability varies
Speed of servers
Arte Hosting Plans and Offers
Reasons to Choose Arte in 2023
Technology and speed are the main reasons why thousands of users have chosen Arte. This provider is characterized by a multi-layered technology coupled with the best hardware and software to excel in speed.
Arte is able to be managed in cPanel and install applications such as WordPress thanks to the technological infrastructure. In addition, it provides a 99.99% uptime guarantee to ensure that the website is always up and running.
Satisfaction guarantees allow the user to receive a refund within the first 30 days of service. Arte in addition to adding cPanel, WordPress pre-installations in its plans includes large storage capacity between 100 and 1,000 GB.
Last but not least, Arte offers complex web solutions for high-end sites and even affordable solutions to suit any online business.
Arte's services in 2023
Arte offers hosting plans adaptable to the size of your digital project, whether it is 100 GB or 1 TB. This provider unifies the best web solutions with capacity and technology.
Speed and security are the highlights of the WordPress hosting, provides up to 125 GB of SSD space and supports up to 10 domains. With backups and WordPress migrations totally free.
An Arte web solution that provides power and performance capable of keeping high-level projects active. It is designed to meet the demands with guaranteed hardware, fixed IP addresses, customizable CPU and RAM.
On-demand servers according to your needs and when you need them, offering dedicated IP, Root access, 100% cloud SSD and 1GB speed.
Arte offers an email solution for different types of users: entrepreneurs, SMEs, small and medium businesses. Each plan has a specific email capacity with professional and secure features.
Arte's reseller plans offer cPanel access and WordPress pre-installation, each plan includes unlimited domains. In addition, SSL certificates, daily backups and "unmetered" resources.
Arte Hosting Analysis and Features
a. Quality Support
A technical support that is passionate about helping is a quality that every provider should possess, Arte is characterized by the passion of its customer service staff. A staff that is by you and for you, so that you can solve your questions with relevant information.
The support is rated as high quality according to the opinions of users, one of the advantages mentioned is the 24-hour availability. You can establish direct communication by telephone or indirectly by generating tickets or live chat.
Although response times tend to vary, generally after their office hours, they maintain an efficient pace. In case you are unable to attend to your request, you will find material for further information in a knowledge center and tutorials on YouTube.
b. Ease of Use
Arte is designed by levels so that the more learned as well as the beginner can find an ideal solution for their respective projects. In this way, they present the basic, premium and enterprise levels with resources according to each level of use.
It integrates cPanel one of the most famous control panels to facilitate a reliable host control with a dynamic and intuitive interface. The icons within cPanel have an appropriate graphical dimension to allow you to identify each function, configuration and customization.
Finally, users have access to a website builder for an additional fee, which is really handy and easy to use. You just drag and drop to create an amazing website using pre-designed templates, and you can even add advanced options with little knowledge.
c. Storage
Arte's storage space is used to store your website's information, that is: files, emails, quotes, among others. Each hosting plan has limited disk storage space ranging from 30 GB to 500 GB of storage.
In this sense, storage can be seen as a disadvantage given that there are other hosting providers with unmetered storage plans. Even if you have a prudent amount of SSD storage between 100 GB up to 1 TB, they are only available in advanced plans.
However, the plans have an amount of resources for the server from: one CPU core and 1 GB of RAM. The disadvantage is that this amount remains fixed for all Arte plans.
d. Domain Names
Much of the identity of the website is given by the domain name, Arte recognizes the importance of acquiring a domain. For this reason, it offers the best options to have an attractive presence on the Internet, it is necessary that you choose carefully among a catalog of extensions and domain names.
Some of the most popular domain names at Arte are:
Remember to choose a domain that is easy to remember and purchase a plan to be able to combine it with emails, in order to have a good presence on the web. An advantage of Arte is the immediate registration and automatic or managed activation in cPanel.
The provider's transparency is highlighted by promising not to increase the price of domain renewal, being the user the only owner of the domain.
e. Databases
Grouping and storing all the web data in files and classified tables is possible in Arte due to the unlimited databases of the provider. Each package is equipped with a MySQL database being managed from cPanel and with remote access privileges.
Remote access to the databases is useful for data manipulation or to connect an application from wherever you are. For this, you need a dedicated IP address provided by a provider.
It is important to read the terms and conditions, as unlimited does not equal infinite, there is always a limiting factor.
f. Transfer
Data transfer from the server to the web is completely unlimited in Arte, in all its plans. Similar to the previous cases, it is necessary to read the terms and conditions before purchasing a plan to avoid contradictions.
Transfers can be conditioned by the amount of visitors to the pages in a considerable period of time. Likewise, Arte allows web transfers, that is, the transfer of information within the site.
You can even set up FTP clients in cPanel to upload or edit files to the server and migrate the website at no cost. Domain transfer is another of Arte' s advantages, making the change totally free of charge.
g. Mail
Communication is essential so an email must be synchronized and active at all times. Arte offers you email solutions with a synchronized and uncluttered interface, similar to many email clients.
Synchronization is available:
IOS
Android
Windows
MacOs
Webmail will be an ally to help you set up and manage the number of email accounts you wish to create. The plans allow you to create between 500 and 800 email accounts, and allow configuration on Android/IOS according to your preferences.
The email accounts have auto responders, anti-spam and anti-hacking to protect the user's sensitive data and information.
h. Applications
In the applications you will have a whole catalog of add-ons and content managers to choose from due to the integration of Softaculous. You can choose the most popular applications such as WordPress, an ideal content manager for building a blog, and you can also install WordPress plugins.
Other applications you can choose and install with just one click:
Joomla
Abantacart
SMF
WHMCS
Pubcvana
Nibbleblog
SitePad
HTMLand
Concrete CMS
MODX
e107
Xoops
i. Multisite
Arte makes it possible to maintain a network of websites. Allowing to host or create websites according to the hosting plan. The provider supports between 20 domains and several subdomains between 50 to 100, to maintain the multisite in force.
If you download the WordPress Multisite plugin you will be able to manage a network of websites from a single WordPress installation. Thus the administration and configuration will be as a whole and you can save hours of work, editing or customization making it easier to focus on the most relevant areas of the web.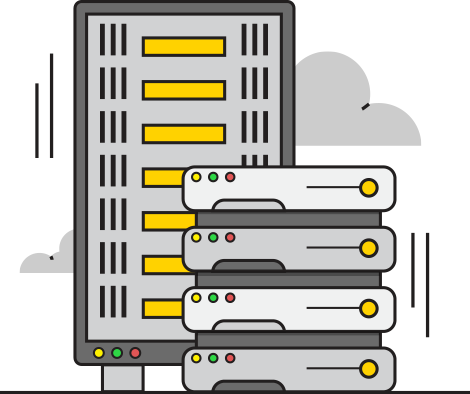 j. SSL Certificate
Security should not be overlooked, Arte provides a cost-effective solution for data encryption and protection of websites. SSL certificates facilitate the secure transmission of data from the server to the browser using the security protocol.
In addition to displaying the padlock on the https to indicate "secure connection" and get better web traffic. Also, within the plans you can opt for a free SSL certificate or purchase an additional one according to the interests of your project.
Arte Prices and Promotions
Get to know Arte's rates to choose the plan that suits your needs, you can find them in the following table:
| | | |
| --- | --- | --- |
| Service offer | Price | Savings |
| Shared Plans | From MXN49.00 per month | 14% discount paying 3 years |
| Reseller Plans | From MXN299.00 monthly | 14% discount paying 3 years |
| WordPress Hosting | From MXN147.00 monthly | 14% discount paying 3 years |
| Legacy VPS | From MXN599.00 monthly | 6% discount paying 1 year |
| VPS Cloud | From MXN199.00 monthly | No offers (Free backups) |
| Corporate Email | From MXN999.00 monthly | 14% discount paying 3 years |
Arte Promotions
Arte is a provider that establishes savings and discount rates on most of its packages. Generally these are 14% off for email, WordPress, Reseller and shared plans.
Arte's Payment Methods
Arte's payment methods may vary depending on geographic location, the most common payment methods are:
Credit card, debit card
Bank Transfers
Paypal
Arte Disadvantages
Users' opinions may converge, although the majority of them praise Arte's resources, there is a portion that is not entirely happy. The limitations and lack of speed of the servers are the causes of dissatisfaction.
In the first place, the servers of this Mexican provider have presented multiple crashes being unfavorable for the user. In addition, Arte's server is not as fast as promised, however, these are details that the host has yet to resolve.
Conclusion of Hosting Arte
Once detailed the most relevant features of Arte it is time to portray our experience after hiring its shared hosting plan. We can't say that it is a bad provider, however, it may not exactly meet your expectations.
Undoubtedly, Arte's server speed is not the most amazing but the load times do not exceed 5 seconds. In other words, it was not a disaster, we did not have server crashes, although the opinions of many users say that it happens sporadically.
The technical support is one of the most passionate we have tested, they are always attentive to resolve user concerns. When I submitted a ticket to inquire about domain registration, their response was in less than 12 hours and with relevant and appropriate information.
In general, Arte seemed to us to be a complete provider even for highly complex projects, if not the fastest but their resources have the quality they promise. The support and migrations for WordPress and cPanel management were favorable.
We recommend that before hiring this provider you take into account the needs of your project to avoid setbacks.
Alternatives to Arte's hosting
Top 5 Hosting Services in 2023
Technical specifications and features of Arte Hosting
| Features | Arte Hosting |
| --- | --- |
| Hosting | |
| Price from | MXN 49.00 |
| | View offer |
| Shared hosting from | MXN 49.00 |
| Dedicated hosting from | MXN 3900.00 |
| VPS Hosting from | MXN 599.00 |
| Warranty | 30 days |
| Server location | Mexico |
| Disco | SSD |
| CPU cores | 1 |
| Charging time | 1000ms |
| Control panel | cPanel |
| Disk space | From 100GB |
| RAM memory | From 1GB |
| Wordpress? | |
| Website builder? | |
| Web migration included? | |
| Free domain? | |
| Free SSL? | |
| | View offer |
Frequently Asked Questions About Arte Hosting
✅ What is Arte Hosting?
Arte is a Mexican web hosting provider founded in 2006, in its trajectory they have specialized in web servers with extended features for all projects. It has affordable prices, easy access interface and great technological infrastructure.
✌️ Why Choose Arte?
Among the reasons to prefer the provider are the 99% uptime, the unlimited services are also a key point of the host. You will be able to transfer data, use unlimited databases or domains, of course, depending on the hosting plan.
Finally, it offers good security tools, backup and website migrations.
🏅 What are the benefits of Arte?
The Mexican provider is a benefit for users, from web solutions of great capacity and complexity, able to raise the site and boost positioning with plans for WordPress, email, shared or virtual private servers.
💰 What Price is Arte?
Pricing for Arte's hosting plans is affordable and varies by plan capacity:
Hosting Plans From $2.45 monthly
Reseller Plans From $14.95 monthly
WordPress Hosting From $7.35 monthly
Legacy VPS Starting At $29.95 monthly
VPS Cloud From $9.95 monthly
Corporate Mail From $49.95 monthly
🚀 How to install Arte?
To activate and install Arte you must access their website, sign up for a web hosting package. Once you have paid for it, you configure the domain and DNS, and then access the provider's cPanel control panel to start using the provider.
To install the hosting you must download certain software, the technical support will be your guide to avoid errors.
⭐ What Other Hosting Providers Are Recommended?
We at
Hosting Dolphin
have taken the task of selecting for you a list of other hosting providers for you to make your choice: In the following list, you will find the reviews of the best hosting on our website:
🔍 What Hosting Related Content Can I Know?
If you want to know more information about the world of
Web Hosting
, we invite you to continue browsing our website, where you will find articles such as:
This has been our entire review of Arte Hosting's hosting services. We hope you found the information useful and found what you were looking for.
In case you would like to learn more about the world of web hosting and servers we recommend you to keep browsing our website.