Builderall: Pricing, Ranking, Reviews & Opinions
Builderall is a web design company, with the goal of providing support to digital entrepreneurs looking to create and promote their website or digital project in a short time. Builderall was founded in the United States in 2008, by a Brazilian entrepreneur passionate about marketing and digital entrepreneurship.
At Hosting Dolphin we decided to test Builderall's service and learn the details that make it a special provider. If you want to know each of the features we invite you to read the following review.
Builderall Pros and Cons
Pros
SEO settings and marketing tools
Fast loading times
Domain and subdomain integration
WordPress hosting
Access to cPanel
SSL Certificates
Cons
High costs for more complete functions.
Limited storage
Builderall Offers and Plans
Reasons to Choose Builderall In 2023
One of the most important reasons to choose Builderall as a possible company to give life to your digital projects or online business is its global reach. Currently this great company has more than 500,000 international users.
Builderall provides design and hosting tools for websites accessible to everyone. Since not many customers can access digital tools, Builderall is presented as a complete alternative and at a cost adapted for all types of customers.
This provider is oriented to digital marketing and SEO positioning, making it ideal to enhance or create a store or commercial page. For this reason Builderall has become one of the favorite options for entrepreneurs.
But one of the reasons why it has been so in demand are the 1000 features and 50 tools that provides specialists and beginners. From WordPress builders to messaging options.
Builderall services 2023.
In Builderall you will have access to the best website builder, it integrates advanced options guaranteeing an optimal, attractive design in a matter of minutes.
This provider presents a revolutionary builder for the popular WordPress management system. You will be able to build fast and modern websites with specialized tools.
WordPress PRO & Woocommerce
Like the previous two services, you can create stunning websites and even WordPress or Woocommerce websites but with professional features.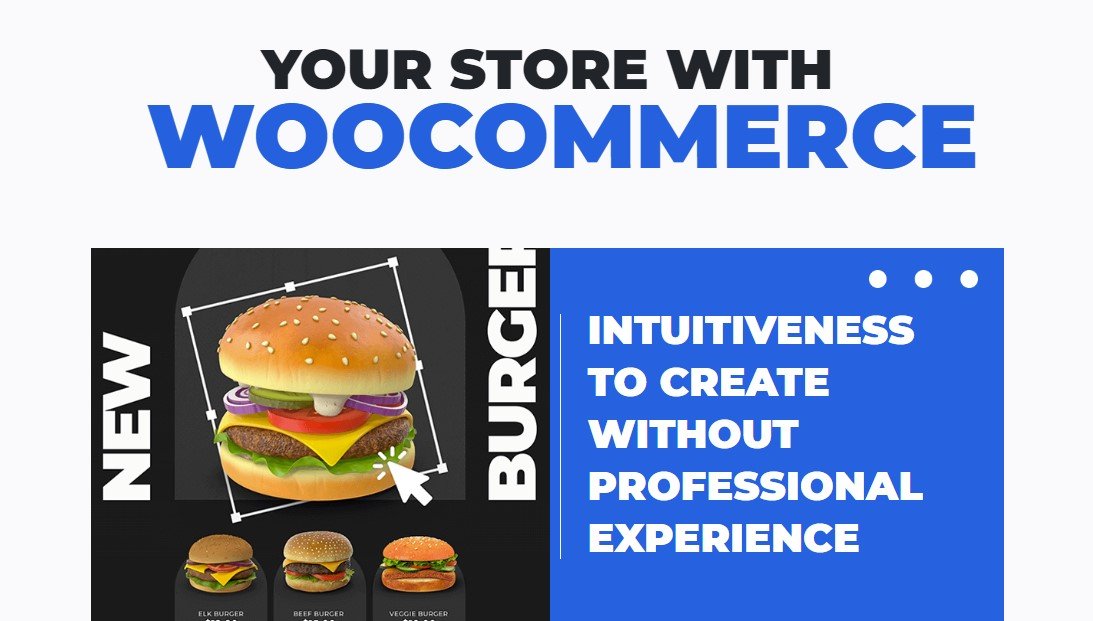 WhatsApp funnels are one of the most innovative elements of the provider, it is now possible to add buttons to collect potential customers and communicate through the application.
Let your audience be your target, with Builderall's script generator it will be easy to create eye-catching and effective content based on the interests of your audience.
Builderall Analysis and Features
a. Quality Support
Full technical team assistance and support with Builderall will be included, depending on the plan the customer chooses. Certainly there is generalized support in your first two plans, but if you want a personalized approach you will need to purchase the Premium or Funny club plan.
It has a highly qualified staff in entrepreneurship, marketing, commercial pages and many more. It has 4 customer service channels such as online chat, phone calls, email and form 24 hours a day, 365 days a year.
b. Ease of Use
Builderall includes in all its plans access to cPanel, in addition to including templates, website builders and more to facilitate the use and development of its customers. Builderall provides hosting for WordPress, one of the ideal tools to obtain successful results in our web projects.
Builderall is a company that bets on new talents, so it certainly includes tools that experts and beginners can use easily.
So no doubt any user can create your website or web business without complications and with tools that simplify the technical tasks by using cPanel, to give space to the development of the content of your website.
c. Storage
As usual, storage will vary according to the plan and the needs of the website you already own or need to create. For this reason it requires a thorough evaluation, in order to choose the plan that fits exactly to your digital projects.
In its Cheetah Builderall plan includes 2 GB of storage, in its Marketer plan offers 5 GB of storage. In its Premium plan it offers 10 GB of disk storage and its Funnel Club plan also offers 10 GB of storage.
d. Domain Names
The domains at Builderall are quite generous and come included in all the hosting plans you choose with them. Of course the amount of domains varies depending on the plan you choose, but a large amount are available from their basic plans, to their more advanced plans.
In their Cheetah Builderall plan they offer 1 free domain and 3 subdomains, in their Marketer plan they offer 3 free domains and subdomains. In their Premium and Funne club plans they offer 15 unlimited domains and subdomains.
The domains in Builderall are extensive and have a good image within the network, so you can choose the one that best represents your brand. In addition, the registration and configuration of the same is done through cPanel for easy management.
Some domains you can choose from the provider:
.com
.red
.org
.info
.site
.shop
.digital
e. Databases
Although not reflected in their plans Builderall includes MySQL databases and storage of the same several as you choose a plan. The databases can be created and managed from cPanel to create access to third parties.
Finding the right plan and storage in your databases will allow you to manage your website in a much more optimal and simple way. Databases have the function of organizing, storing and safeguarding all the relevant information of our brand, so finding the ideal ones is a priority.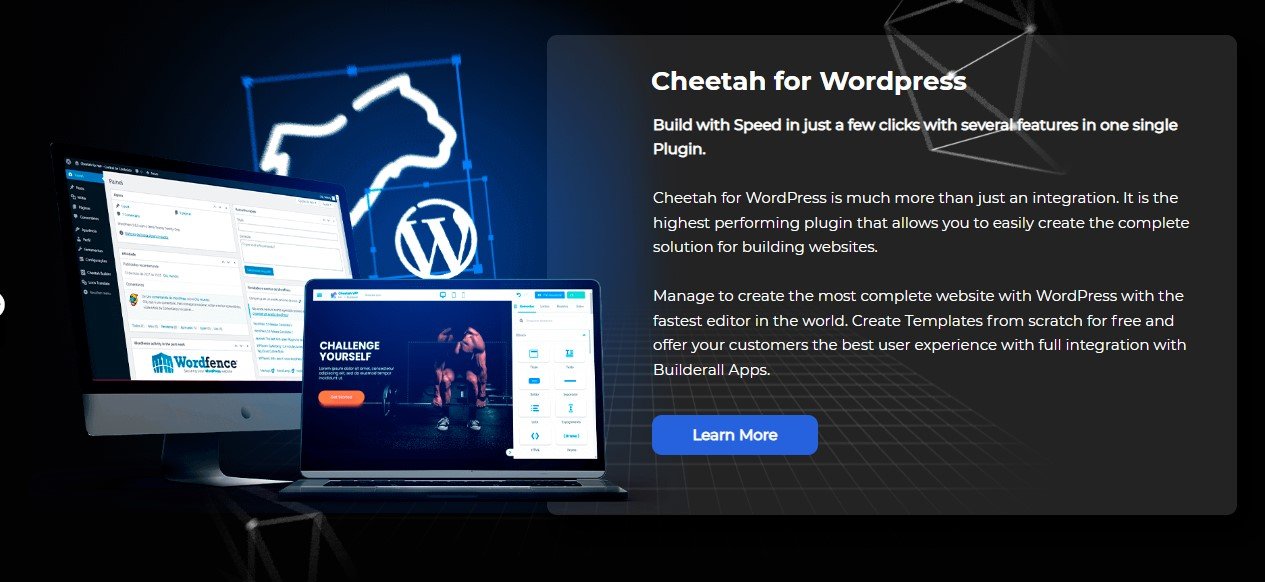 f. Transfer
The transfer in Builderall are unlimited from any of the plans you choose either the main hosting or hosting for WordPress. So this was not a barrier when it comes to handling a high volume of customers, content or management on your website.
So no matter what plan you choose Builderall ensures website transfers and funnel transfers on all its plans at no additional cost.
g. Mail
Builderall works with messaging or social networks being a company dedicated to digital marketing and positioning. Their plans are not reflected in professional email services or email accounts for websites.
Builderall works as a provider for entrepreneurs who require the social networks of the moment to promote their digital or commercial business. It makes sure to give access to Facebook, whatsapp and instant messaging as a communication tool between users and clients.
You can create manage email accounts with Webmail and configure with cPanel to keep communication optimized.
h. Applications
Builderall has WordPress as the main tool for all customers both experts and beginners, due to the ease and simplicity of use it has. It also has Ecommerce ideal for business websites and stores, since the main purpose of Builderall is to open the doors to its customers to digital business.
It also provides its clients with SEO and copywriting tools to place their websites at the top of google searches. So if you are looking to rank higher, Builderall is the best choice for your website.
From cPanel you will be able to access a catalog of applications and functions to install in a few clicks.
i. Multisites
Multisites are not contemplated in the plans, but by adding subdomains in their plans, it gives the opportunity to work with more websites within the same website. So it will depend on the plan you select, the amount of subdomains offered.
Generally speaking, Builderall allows its customers to develop other business ideas within the same website without affecting the main website. So you only have to establish the number of projects you want to develop, to choose the plan that goes according to the needs of your website and personal goals.
j. SSL Certificate
Builderall includes free SSL certificates in all its plans. SSL Certificates with Builderall are one of their top priorities, since no web site, let alone a commercial one, is reputable without the right certification.
From cPanel the customer can access and download them, to provide reliability, security and above all professionalism to your website. The seriousness is also another value offered by the SSL, in addition to the good image within the digital market.
Builderall Prices and Promotions
The prices at Builderall are not exactly the cheapest, but they boast of offering excessive tools for their clients. From this point of view the client will be paying for plans that exceed their expectations and needs.
| Service offer | Price | Savings |
| --- | --- | --- |
| Cheetah | 16.90$ per month | No discount |
| Marketer | 76.90 per month | No discount |
| Premium | 87.90$ per month | No discounts |
| Funnel Club | 87.90 per month | 199.00$ First payment, then $87.90 per month. |
Builderall Promotions
By offering such comprehensive plans, Builderall does not offer any discounts or promotions. However, before selecting a plan, Builderall offers a 14-day free trial.
Builderall Payment Methods
The most common and widely used Builderall payment methods are:
PayPal
American Express
Visa-MasterCard
Stripe
Disadvantages of Builderall
There are few things to dislike about this from a provider like Builderall, what is certainly a bit confusing is that to handle such high rates on their top plans, the storage is below some competing providers.
Builderall Hosting Conclusion
After detailing the characteristics of this provider, we want to give you our opinion, Builderall is not a common hosting provider, it focuses on digital commerce and business. Therefore, despite including cPanel, domains and basic tools, its features are different from the usual providers.
We wanted to test their most advanced plan Funne club for WordPress. Builderall is certainly not WordPress, but they have made the attempt to add it to their customer plans and have certainly made a positive difference.
Starting with the fact that all their plans, especially Funne club allows a high customization of your website, which translates into a lot of freedom within the website. In addition, it includes 50 niche funnels to capture leads and sell on platform, digital products, physical products, accelerator to upload pages, messaging on various social networks and unlimited subscribers.
A negative point is the SSD disk storage, the lack of email incorporation and its unaffordable prices. But overall Builderall is an excellent company to execute marketing strategies and boost a website.
Alternatives to Builderall Hosting
Top 5 Hosting Services in 2023
Builderall Technical Data and Features
| Main Features | Builderall |
| --- | --- |
| Hosting | |
| Price | $16.90 |
| | Ver Oferta |
| Shared hosting from | $16.90 |
| Dedicated hosting from | - |
| VPS Hosting from | - |
| Refund Policy | 14 days |
| Location of servers | United States and Netherlands |
| Disco (SSD or HDD) | SSD |
| CPU cores (number) | 1 |
| Loading time (ms) | 342ms |
| Control panel (cpanel, etc.) | Builderall |
| Disk space (up to GB) | From 2GB |
| RAM (up to GB) | From 1GB |
| Wordpress? | |
| Website builder? | |
| Free site migration? | |
| Free domain? | |
| Free SSL? | |
| | Ver Oferta |
Frequently Asked Questions about Builderall
✅ What is Builderall?
Builderall is an American company founded in 2008 with the intention of creating digital entrepreneurship opportunities for all. Since then it has been responsible for providing services to more than 500,000 users worldwide.
✨ Why Choose Builderall?
It focuses on empowering commercial and business web projects for beginners and experts, allowing them to grow within the digital market in a short time. In addition to providing access to cPanel, WordPress hosting, free domains and subdomains and SSL certificates included in all plans.
🌐 What are the benefits of Builderall?
Promote and place your clients' websites at the top of the network. In addition, to provide tools to generate profits as affiliates and also from their websites.
💰 What is the price of Builderall?
The rates that Builderall manages are:
Cheetah $16.90 per month
Marketer 72.90$ per month
Premium and Funne club 87.90$ per month
🔥 How to install Builderall?
Not being a usual hosting Builderall offers a free trial of 14 days where the customer can become familiar with all the processes of the interface, including installation. Even so, Builderall has qualified personnel in multiple areas that can provide the corresponding help to activate your site or create a new one in a very short time.
⭐ What Other Hosting Providers Are Recommended?
We at
Hosting Dolphin
have taken the task of selecting for you a list of other hosting providers for you to make your choice: In the following list, you will find the reviews of the best hosting on our website:
🔍 What Hosting Related Content Can I Know?
If you want to know more information about the world of
Web Hosting
, we invite you to continue browsing our website, where you will find articles such as:
This has been our summary about Builderall, we try to be as objective and sincere as possible so that your decision when choosing this provider is the right one.
If you have suggestions or any comments you want to make about this review you can leave your comment below, we also invite you to review more of our web hosting reviews. Thanks for staying with us.