Cdmon: Pricing, Ranking, Reviews & Opinions
Interested in Spanish web hosting providers? Cdmon can be the ideal provider for your website. Cdmon had its beginnings in 2002 in Malgrat Mar – Barcelona – Spain, since then it has stood out and cemented in the digital world thanks to its agility, passion, professionalism, collaboration and respect.
Cdmon is a company with 20 years of experience in web hosting and has been able to maintain itself thanks to its services. It hosts more than 248.00 websites; it has free services, after the purchase of a domain.
Let's take a closer look at whether it is really a provider capable of offering services up to the level of any project within the network. And if their plans are really free as they profess.
Pros and Cons of Cdmon
Pros
Standard loading speed
WordPress and other CMS installed
Access to cPanel
Variety of templates to create websites
Unlimited webmail
Excellent server locations
Cons
Very slow ticket response times
Confusing terms in the control panel
Cdmon Offers and Plans
Reasons For Choosing Cdmon in 2023
One of the reasons for Cdmon to be chosen as a permanent provider is their commitment to their users. They are constantly looking to evolve their services and update their resources for a better experience and development of the websites they host.
Their first startup plan is free, something that very few providers offer to their customers. Ideal for websites that want to start from scratch and do not have enough resources to purchase a hosting plan level.
Cdmon is an adaptable provider that offers flexibility regardless of the size of the project and its demands. In addition, it incorporates cPanel tools for versatile and unobstructed management.
Another reason to prefer Cdmon is the range of solutions it integrates from domain registrars to specialized mail plans and self-installable WordPress. In addition, it offers a service without permanence, SEO friendly integrating FastCGI Process Manager to optimize the web.
A novel reason is the new Intel SSD NVMe technology to boost storage and web growth.
Cdmon services in 2023
Offers amazing domain options with WHOIS lookup, includes management to transfer or register a domain, at fair prices.
Includes hosting plans according to levels and objectives. From a completely free starter plan. To VPS plans desired by web developers with high volumes of customers.
Testing platforms, CMS hosting, web migration and volume discounts are also available.
It hosts different types of servers for websites. From virtual servers, such as Cloud storage, Dedicated servers and Cdmon's own technology.
If you want to hire a professional email account with Cdmon, this option specifies prices and resources offered. From 5 GB of storage expandable up to 20 GB, data transfer of 30 GB per month and 10 email accounts.
Cdmon provides 5 SSL certificate options for your digital projects. Including Let 's Encrypt SSL, positive SSL, positive SSL Wildcard, Premium SSL and EV SSL.
Cdmon Analysis and Features
a. Quality of Support
Although Cdmon's advertising and values are based on customer service, it has some flaws. Some of them are the response times when generating tickets for billing problems, doubts or emergencies, they can take more than 1 hour to respond.
Cdmon has all possible channels to contact them such as online chat, phone calls, ticket, mail and forms "24 hours" 365 days a year. The truth is that Cdmon manages office hours from 8:00 am to 7:00 pm which significantly reduces the availability to contact them.
If you are a user located in Spain it is useful to some extent, but if you are a user outside Spain, this provider may not be up to your standards and availability.
b. Ease of Use
Like many of the web hosting providers in the digital market, Cdmon has the inclusion of cPanel and WordPress pre-installed. Cdmon knows that incorporating cPanel into their hosting plans ensures their users can manage and minimize technical tasks that may take more time than required, however, it does integrate some confusing terms.
Cdmon adds highly valued CMS's such as WordPress, ideal for creating an optimal website and the best in a short time. You can access them all from a single panel for convenience and ease within your website.
c. Storage
Cdmon has a wide variety of plans and the storage it offers varies depending on the plan you choose.
If you opt for a free hosting you can not expect many resources, Cdmon offers 512 MB of storage, 1 GB of transfer, 1 email account with 100MB of storage and does not include domain or database.
In its basic plan for 5Є per month Cdmon offers its users, 10 GB of storage, 100 GB of data transfer.
In addition, it adds 10 email accounts with a storage of 5 GB each and unlimited databases of 512 MB each.
d. Domain Names
Cdmon is a provider with a wide variety of domain names, available for all types of websites. Without a doubt, it offers the most popular domain names in the market and they will surely position your brand in the best sites on the net.
Cdmon does not include a free domain, you must purchase it separately what is completely free is the registration of your brand with this provider. In addition, it has very competitive prices and high benefits within the digital market.
.cat
.tech
.site
.art
.digital
.net
.collage
.monster
.com
.org
.co
e. Databases
This is a tool that does not vary in any provider, every web hosting company includes MySQL databases. The difference of the other providers with Cdmon is the amount of storage it offers.
Cdmon provides limited databases in its first 2 plans, with the exception of the senior plan. In higher plans Cdmon's databases are completely unlimited and with a storage that varies from 1000 to 1500 MB each database to add files or archives.
f. Transfer
Most of Cdmon's transfers are measured, a point against this provider is that in their unlimited plans the prices are usually very high.
This limits users of large websites, if you have a website with a lot of reach and traffic, this provider may not be the right one for you.
Even so, Cdmon is able to adapt to the demands of low and medium range websites, providing flexibility and performance.
For large websites there are also hosting plans available, but the price is something to consider before taking the plunge.
g. Mail
In its professional email section Cdmon does not skimp, to offer a wide coverage to its users. Starting with a basic plan that offers 10 email accounts, with storage ranging from 5 GB expandable to 20 GB.
In its master plan it includes 75 email accounts with 5 GB of storage and expandability. In addition, Cdmon includes anti-hacking protection, backup copies, webmail, message forwarding, automated replies and synchronization with mobile devices.
h. Applications
Applications are critical to managing and building a successful and effective website, Cdmon has WordPress pre-installed. This self-installation of WordPress allows you to minimize processes and allows you to start creating.
Because Cdmon has cPanel integrated from there you will be able to get other useful CMS and productivity within the website. With cPanel and Softaculous you can install applications in one click such as Joomla, Drupal, Magento or Type3.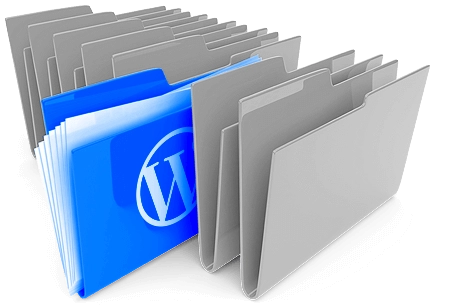 Cdmon also has other ideal tools, such as SEO positioning, ADS Word. In addition, forums, document management and email optimization.
i. Multisite
Cdmon is a provider that has proven to be up to all types of websites and the scope and size is no exception. Being a hosting with VPS hosting plans and virtual servers, it is not surprising that it has resources for multiple websites.
This provider has the ability to multisite, that is, to host a number of centralized projects on the same website without affecting the main site. In addition, to grant the facility to manage all websites from a single WordPress Multisite and cPanel.
j. SSL Certificate
Cdmon has 5 SSL certificate options according to the preferences and type of digital project of its users. It has affordable prices to users, since this provider does not include them for free.
If you want a complete provider that includes all the main features in their hosting plans, you may need to review your options. Cdmon, even though they have great SSL, they are not included in the plans, which is an additional cost to take into account.
Cdmon Pricing & Promotions
Cdmon has many plans for all types of users and web projects. From free plans for a temporary website, to complete plans with useful resources. In the following table you can see Cdmon's prices.
| Service Offer (Shared Hosting) | Price | Savings |
| --- | --- | --- |
| Microplan | Free | Not available |
| Junior Plan | 3€ monthly | 15% discount |
| Senior Plan | 6€ monthly | 15% discount |
| Master Plan | 11.50€ monthly | 15% discount |
Cdmon Promotions
Cdmon has a 15% discount on all their plans, when you make an annual contract with them. So, if you are looking for a price reduction for annual contracts, this is not a provider that offers competitive discounts.
Cdmon Payment Methods
Some payment methods may vary with respect to the user's geographical location, among the most common ones are
Direct debit
Credit card
PayPal
Disadvantages of Cdmon
A notable disadvantage of the Spanish provider is that it does not include a free domain name per contract, let alone for a year. Compared to other hosting providers, Cdmon is a company with attractive services, but with many features that have an additional cost.
In addition, the response times in the technical support and some terms that make the management in cPanel complex.
Cdmon Hosting Conclusion
We had the opportunity to test their free plan with a temporary sporting events website and their senior plan for 1 year. In terms of performance and speed, Cdmon manages to hit the mark in its senior plan, although it is unfortunate that it does not include a free domain.
In terms of tools and applications, Cdmon surprises with PrestaShop, WordPress, Drupal, Magento and the ability to get more. Its inclusion of cPanel is another one of Cdmon's most favorable hits, undoubtedly a capable provider despite its disadvantages.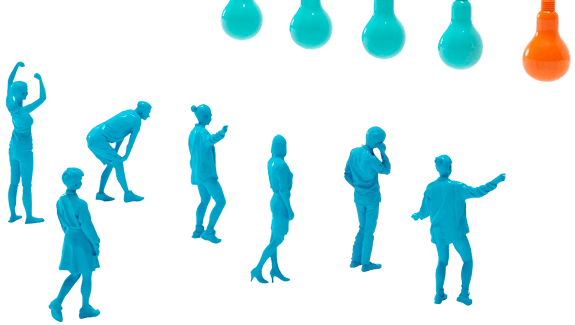 We are also impressed by the amazing web solutions for mail, CMS, FastCGI Process Manager and SEO optimization. Overall, it is a Spanish provider that adapts to the needs of the web, which is certainly worth hiring.
Alternatives to Cdmon Hosting
Top 5 Hosting Services in 2023
Cdmon Hosting technical specifications and features
| Features | Cdmon Hosting |
| --- | --- |
| Hosting | |
| Price from | 3€ |
| | View offer |
| Shared hosting from | 3€ |
| Dedicated hosting from | 152€ |
| VPS Hosting from | 89€ |
| Warranty | 30 days |
| Server location | Spain |
| Disco | SSD |
| CPU cores | 2 |
| Charging time | 500ms |
| Control panel | Cdmon |
| Disk space | From 5GB |
| RAM memory | From 2GB |
| Wordpress? | |
| Website builder? | |
| Web migration included? | |
| Free domain? | |
| Free SSL? | |
| | View offer |
Frequently Asked Questions About Cdmon
✅ What Is Cdmon?
Cdmon is a Spanish provider with 20 years of experience in the digital market, is one of the few companies that has a free startup plan. It has great tools for all types of websites at affordable prices as long as they are of medium scope.
🔎 Why Choose Cdmon?
The track record and experience of this provider make it a strong candidate when choosing a competent hosting for a web project. Despite some disadvantages, Cdmon has managed to keep up with more than 295,000 websites hosted on its servers.
❤️ What are the benefits of Cdmon?
Cdmon offers free startup plans for beginners and websites with a certain time or validity in the network. Virtual and dedicated servers are ideal for websites with greater reach and constant traffic flow within the digital market.
💰 What is the price of Cdmon?
The provider's rates range from completely free plans to less than 20Є per month on its most comprehensive plans.
Free micro plan
Junior plan 5€
Senior plan 11€.
🌐 How to install Cdmon?
Cdmon has an online chat capable of following up with new customers step by step, before choosing a plan that fits your projects. After detailing each one and comparing, the cancellation of the chosen plan must be done taking into account that the activation will depend on the payment method you choose.
So, if you are a beginner in the digital world, Cdmon will guide you step by step in the registration and creation of your website. It also includes tools such as WordPress and cPanel that facilitate the management of users within the platform and within your site or digital business.
⭐ What Other Hosting Providers Are Recommended?
We at
Hosting Dolphin
have taken the task of selecting for you a list of other hosting providers for you to make your choice: In the following list, you will find the reviews of the best hosting on our website:
🔍 What Hosting Related Content Can I Know?
If you want to know more information about the world of
Web Hosting
, we invite you to continue browsing our website, where you will find articles such as:
This has been our summary about Cdmon, we try to be as objective and sincere as possible so that your decision when choosing this provider is the right one.
If you have suggestions or any comments you want to make about this review you can leave your comment below, we also invite you to review more of our web hosting reviews. Thanks for staying with us.