Convesio: Pricing, Ranking, Reviews and Opinions
Convesio was created with the objective of providing entrepreneurs the opportunity to expand and manage their digital business. Since then it has become a provider for large companies, which are looking for the best positioning in the market.
Convesio stands out for offering tools oriented to WordPress, with a technological infrastructure similar to Google. Besides, they are aimed at companies or businesses looking for growth within the digital market.
In Hosting Dolphin we want to analyze the features that makes this provider a great option to boost a large-scale business within the network. Detail, along with us, its best features and its not so strong points.
Pros and Cons of Convesio
Pros
Designed for WordPress

High availability

Google-like technology architecture

Docker technology

Dedicated firewalls
Cons
Your plans do not list the domain name

Additional payments for more disk space

Some plans have manual scalability
Convesio Hosting Offers and Plans
Reasons to Choose Convesio in 2023
Convesio has one of the best security structures for its customers and potential websites. Its reputation for offering components that support its clients' websites makes it one of the best at safeguarding its clients' interests and vital content on the web.
Convesio was born with the idea of offering solutions to mission-critical WordPress challenges. So it has the necessary components to streamline and optimize any website and more if it is fully oriented to WordPress.
Convesio also stands out for providing optimized and advanced speed to its customers' websites. So you can count on a smooth, fluid and above all uninterrupted management.
Convesio's Services in 2023
Convesio's solutions propose a hosting for WooCommerce, which allow you to host high-traffic web stores, consistently fast, affordable, fail-safe and Docker technology for transaction management. A scalable and manageable hosting for your online store.
This Convesio service is an enterprise WordPress solution for high-end or mission-critical websites. It features a powerful and scalable technology architecture to deliver the best WordPress experience for speed and reliability.
A service arranged for WordPress LMS sites, this managed web hosting platform aims to promote flexibility, simplicity and robustness to create or manage LMS websites on WordPress.
Convesio presents you with everything you need to get off to a good start, this WordPress hosting service for Startup allows you to establish a solid foundation and meet your digital goals. You can purchase a free trial with VPS-like performance.
Convesio Analysis and Features
a. Quality of Support
Let's start with one of the sections, where customers pay the most attention when choosing a provider. Convesio stands out for its speed and resolution of conflicts of any kind.
Convesio not only offers support long before starting a free or paid plan with them. It also offers enterprise-class trained staff and channels that are active 24 hours a day, 365 days a year.
One of their major services is real-time monitoring and the inclusion of support staff focused only on your website. Of course, this will have an additional cost to the hosting plan chosen by the client.
b. Ease of Use
Being an enterprise provider and hosting for WordPress, it is a fact that you will have many tasks simplified from the start. Apart from adding cPanel access and one-click installers, offering your customers freedom of management and autonomy.
Its interface is quite detailed, simple and well-explained for both connoisseurs and beginners. It is intended to provide a highly flawless and streamlined service to enterprise websites or those looking to grow securely within the network.
c. Storage
For a provider with a large global reach and business objectives, their basic plans tend to be low on storage. It is possible that if your website reaches its short-term goals, you may have to migrate or pay extra to increase resources and services.
In its basic plan 1, it offers 5 GB of SSD disk storage and 512 MB of RAM. In its basic business plan, it offers 10 GB of SSD disk storage and 2GB of RAM memory.
The level 3 and 4 business plans offer 10 GB of SSD disk storage and 10 GB and 12 GB of RAM. Convesio also provides fees for increased storage, bandwidth or memory.
d. Domain Names
Although in its plans it does not specify the number of domains it offers, in its plans or free trial you will be able to visualize under which domains you can register your website. However, it is not known if this is included or not.
Similarly, if you are a customer with an established and registered website, you can migrate your page to their platform for free. And thus not invest in a domain or domain registration outside the plan you choose.
The domains that currently have websites that are part of the Convesio platform are:
.com
.org
.es
.net
.co
.web
.shop
.online
e. Databases
Convesio provides optimization, as well as databases capable of supporting a large volume of information from its clients' websites. For this reason, it uses MySQL databases.
These databases are used even by market giants such as Google, so they are able to cover 100% of the demands of its customers. Storage will be limited and will depend on the plans chosen by the client.
You can manage it directly from cPanel and organize it by library, documents, applications and multimedia content. Customers can also manage the operating system of their choice.
f. Transfer
Transfers are another of the devices, where we wish it was unlimited in their higher plans. Convesio, despite offering enterprise tools and components, is restrictive with data transfers.
This could certainly be a big disadvantage and could discourage customers with high reach or high demand websites. In its tier 5 enterprise plans, it offers 750 GB of transfer.
In its level 6 and 7 business plans, it offers 1 TB and 1.5 TB of transfer and to increase it you must pay an extracost of $20 for each 100 GB.
g. Mail
Convesio knows how important it is to maintain a website with mail and openly prepared to serve your potential customers. For this reason, all their plans include email accounts.
Each one with compatibility with iOS and Android operating systems a synchronization with mobile devices, Tablet or desktop computers. It also features message forwarding, automated response, anti-spam.
h. Applications
Its main applications and most prominent components is WordPress optimized and included in all Convesio hosting plans. Even so, this provider has great openness to other major CMS on the market.
The applications that stand out in Convesio with Ubuntu, WooCommerce, Drupal, Magento, Type3, E-commerce and more. So every customer can download them in clicks, from cPanel.
Convesio places great emphasis on providing greater elements for WordPress, as it specializes in this application specifically. Besides, WordPress is one of the most important CMS for web developers.
i. Multisite
Convesio is specifically designed for WordPress-oriented hosting plans and unparalleled specialist in the field. But it does not reflect plans, to develop multiple websites within your site.
So that option is not available in this provider, even so, in your free trial you can access other advantages of this provider. All in order to visualize in detail everything they offer before committing to them.
j. SSL Certificate
Since you enter the Convesio platform, the first thing that stands out besides its panel and applications are the SSL certificates. Part of the great attraction of this hosting is that it has the best security features.
Each of its plans has its own free SSL certificate, so your customers can maintain a website in order. In addition to achieving greater positioning within the digital market.
Convesio Prices and Promotions
Convesio's rates may not be designed for all users. It is still one of the providers that offer hosting plans according to their quality and price.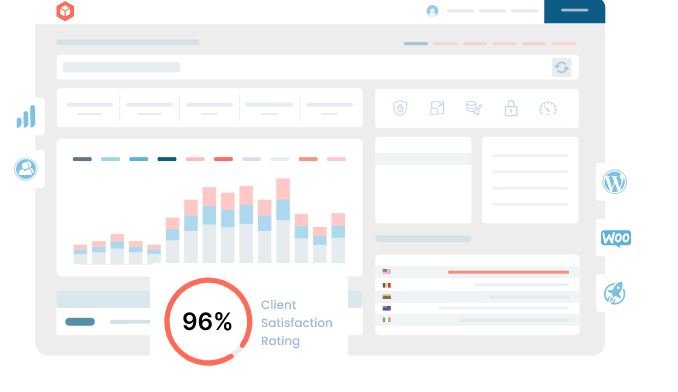 It details its best positioned plans on its platform and its prices per month. Remember that Convesio offers 30 days free trial, before deciding on any of their plans.
| Service offer | Price | Savings |
| --- | --- | --- |
| Start plan 1 | 50$ per month | No discount. |
| Business level 2 | 150$ per month | No discounts. |
| Business level 3 | 300$ per month | No discounts. |
| Business level 7 | 2400$ per month | No discounts. |
Convesio Promotions
Convesio does not offer any discounts for monthly, quarterly or annual contracts. The only thing this hosting provider offers is a 30-day free trial.
Convesio Payment Methods
Being a US web hosting provider, their payment methods will be mainly in dollars. The payment methods used by Convesio are:
PayPal
Visa/Mastercard
Zelle
American Express
Disadvantages of Convesio.
The lack of clarity of the resources it offers and does not offer, may arouse doubt in customers, when it comes to taking the step with this provider. Another notable aspect is its high fees and although it is worth it, there are other providers that offer the same for less.
Conclusion on Convesio Hosting
Convesio is an enterprise provider, which stands out enormously in the digital market. In Hosting Dolphin we wanted to know why prefer this company in the face of so much competition. After our stay in Convesio we tell you some impressions.
The first attraction of the company is the 30-day free trials. Very few providers offer this kind of benefits. The Starter plan presents a technological infrastructure that is similar to that of market giants.
The provider's services provide a level and boost websites above the competition. Convesio's speed and uptime proved to be favorable with near perfect rates.
Being a provider for WordPress the actions to create and publish are masterful. However, Convesio is far from being the ideal provider, as it has some details that detract from its clarity and functionality.
But it is capable of supporting ambitious projects and boosting new users. Therefore, if you want to stay with this company, we recommend that you read the plans carefully to avoid contradictions. We hope that our impressions and analysis will help you choose wisely.
Alternatives to Convesio Hosting
Top 5 Hosting Services in 2023
Convesio Technical Data Sheet and Features
| Main Features | Convesio Hosting |
| --- | --- |
| Hosting | |
| Price | $50 |
| | See Offer |
| Hosting Starter Level 1 desde | $50 |
| Hosting Business Level 3 desde | $300 |
| Enterprise Level 5 Hosting from | $1000 |
| Refund Policy | 30 dias |
| Location of servers | United States and Netherlands |
| Disk (SSD or HDD) | SSD |
| CPU cores (number) | From 20 vCPU |
| Loading time (ms) | 500 ms |
| Control panel (cpanel, etc.) | Convesio |
| Disk space (up to GB) | From 5 GB |
| RAM (up to GB) | From 1 GB |
| Wordpress? | |
| Website builder? | |
| Free site migration? | |
| Free domain? | |
| Free SSL? | |
| | See Offer |
Frequently Asked Questions About Convesio
✅ What is Convesio?
Convesio is an optimized web hosting company and WordPress specialist based in the United States and United Kingdom. It provides enterprise-size plans and state-of-the-art technology resources.
👌 Why Choose Convesio?
Convesio provides scalable growth, resources to match, security and monitoring of your website at all times. Servers and data centers in more than 15 countries and unbeatable prices.
✨ What are the benefits of Convesio?
Free trials, docker technology, backups, enterprise resources, free SSL certificates. In addition to, global reach, quality, price in their services and special optimization for WordPress.
💰 What is the price of Convesio?
Although Convesio's plans are classified into basic, business and enterprise. It has quite interesting options for all types of websites dedicated to commerce.
Its most prominent plans are:
Starter plan 1 $50 per month

Business level 2 $150 per month

Business level 3 $300 per month
🚀 How to install Convesio?
For the activation and installation of Convenio you must purchase a hosting plan that can meet the requirements of your project. As for the installation, you should contact technical support, since complex steps must be applied.
In case you have any suggestions or comments you would like to make about this review, you can leave your comment below. We also invite you to check out more of our web hosting reviews. Thanks for staying with us.
⭐ What Other Hosting Providers Are Recommended?
We at
Hosting Dolphin
have taken the task of selecting for you a list of other hosting providers for you to make your choice: In the following list, you will find the reviews of the best hosting on our website:
🔍 What Hosting Related Content Can I Know?
If you want to know more information about the world of
Web Hosting
, we invite you to continue browsing our website, where you will find articles such as:
This has been our summary about Convesio, we try to be as objective and sincere as possible so that your decision when choosing this provider is the right one.
If you have suggestions or any comments you want to make about this review you can leave your comment below, we also invite you to review more of our web hosting reviews. Thanks for staying with us.