DigitalServer: Pricing, Ranking, Reviews and Opinions
High availability, speed, reliability and ease of use; if these are the characteristics you are looking for in a Hosting, DigitalServer is the solution. The Mexican hosting provider has more than 20 years of experience offering technological resources for companies, businesses and personal blogs.
They host more than 20,000 websites in different parts of the world, providing SSD storage for data protection and 24/7 technical support.
Each DigitalServer package is tailored to the user's needs, providing hosting solutions for WordPress, cPanel with Linux and domain transfers.
Will DigitalServer be the ideal hosting provider for your digital project? Discover each of its advantages and disadvantages in the following lines.
DigitalServer Pros and Cons
Pros
Green SSD Hosting
Unlimited domains
Free migration
30 days warranty
Website builder
Fast service
Cons
Available in Spanish only
Questionable customer service
DigitalServer Offers and Plans
Reasons for Choosing DigitalServer in 2023
DigitalServer has great reasons to prefer each of its solutions, which can be summarized in three blocks: technological tools, speed and security. In addition, there is a 99.9% uptime guarantee throughout the year, with no downtime or failures.
In terms of technological tools, DigitalServer provides control and power of the server to create an optimized website interface. In addition, it offers WordPress administration, cPanel with large storage compatible with various operating systems.
Speed is another reason to prefer the hosting provider, all websites have an impressive loading speed of less than 1 second. Finally, the security of each server, the data will be protected against viruses, malware or website crashes by backups.
DigitalServer services in 2023
DigitalServer provides each of its users with a managed experience in order to eliminate long hours of configurations, stress and worries. With high quality technological solutions, the services of this hosting provider have been acclaimed by the opinions of users in different continents, let's take a look at some of the services:
For 30 days you can use DigitalServer services for free with high availability, speed and security.
A simple, scalable and 100% cloud solution to perform WordPress functions with dedicated RAM and CPU. It has theme manager, tools and web optimization.
It is possible to start your own reseller hosting business with DigitalServer with unlimited plans for Linux, Windows plesk and Radio online.
VPS and Dedicated Servers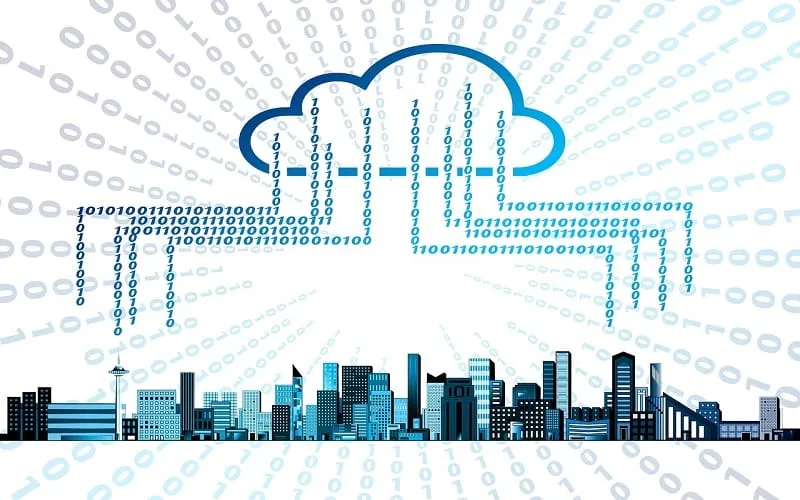 One of the novelties are virtual and dedicated servers with high performance and availability. Obtaining total control of the server, applications and even available resources.
DigitalServer Analysis and Features
Support Quality
Technical support with excellent training and availability is a must when choosing a hosting provider. DigitalServer's customer service, although far from perfection, maintains a 24 hours a day, 365 days a year service, which is ideal for emergencies.
The channels to communicate with DigitalServer support or sales are:
Telephone service
WhatsApp contact
Online chat
Support ticket
Phone support is only available for advanced plans with specific schedules from Monday to Friday from 9:00 am to 9:00 pm.
In WhatsApp contact you can communicate with DigitalServer support to address questions and sales effectively. Support issues are found in tickets and live chat where response times can be delayed. In live chats the conversation should only last 10 minutes.
Ease of Use
Ease of use, intuitive designs and simple cPanel are the features that set DigitalServer apart from other providers. DigitalServer focuses on providing cPanel and navigation bars with all the information the user needs, without omitting data.
It takes care of the details with symbols and signage on its controls to direct new developers. As for DigitalServer's features, they provide the independence, power and total control of server management in VPS and Cloud plans.
In addition, it integrates optimization for cPanel and WordPress with an uptime of 99%. Finally, the technological solutions with tiered servers allow with just one click to bring performance to a website.
Storage
One of DigitalServer's strengths is the options for storing information and website content . Depending on the plan chosen by the user, the disk space on web hosting plans varies between 5 GB and 20 GB.
In Reseller hosting plans the website storage is between 20 GB to 100 GB of SSD space. And in VPS plans you can acquire a space between 200 GB and 300GB, an advantage in each of its services.
If you opt for a WordPress plan you get between 10 GB and 80 GB of Cloud space, also in managed packages for cPanel you can get SSD space between 25 and 100 Gb.
DigitalServer offers other affordable storage options for managing advanced and high-traffic web portals. These options match the site's amenities with databases, files and tiered tools.
Domain Names
Depending on the level of the plan some benefits and credits are added to give you professional website management. DigitalServer's basic plan offers free domain registration for one year, while Reseller packages include unlimited domains or free registrations.
Also, in DigitalServer's shopping cart you can find popular domain extensions for store, art, business and more. At an affordable price with the ease of paying in annual installments, some popular domain names:
.com
.net
.org
.xyz
.mobi
.ca
Databases
The organization and administration of the data in any website allows the control of the information, creating a simple and easy to manage space. In this way, DigitalServer provides in all its plans unlimited databases with MySQL system.
You can create numerous databases from cPanel, for this you must access the address http://www.sudominio.ext/cpanel to access "Database MySQL". With the cPanel options you can configure the tables, add names, manage the information and create access to third parties.
It is important to create a username and password to access the databases provided by DigitalServer to facilitate remote access. In the vendor's knowledge base you can find steps to configure and customize the databases.
Transfer
Generally hosting providers set a byte transfer from the server to the visitor's computer on a monthly, weekly or daily basis.
Fortunately, DigitalServer features unlimited data transfer on all its plans, to eliminate users' worries and avoid additional costs.
Unmetered transfer does not mean infinite, instead, the amount of transfer is higher than the standard measurement.
Also, at DigitalServer it is possible to have access to unlimited FTP accounts in plans to transfer, upload or edit files from the server. And domain transfers or migrations have low prices and annual credits, according to the contracted plan.
Mail
Communicating with users in a professional manner increases trust and allows for scalable website development. Professional emails facilitate this mission, DigitalServer offers unlimited mail in each of its plans, in order to achieve the objectives proposed by the developer.
To create a new email account you must go to cPanel, select the "mail" option and then "add/Remove accounts". Click on "Add Account" so that the platform allows you to add a user name and create the new email account.
With Webmail you can manage different email accounts from the web, facilitating management with useful functions. In addition, SEO applications and tools allow you to integrate autoresponders.
Applications
The digital tools resulting from technological development facilitate the management of the website, with applications that are responsible for optimizing, automating and controlling. DigitalServer includes in its various hosting packages an auto-installer of applications "Softaculous" facilitating the installation of 400 scripts.
The installer is integrated into the plans without additional costs, it is useful to save time and effort in the installation of CMS. Among the most popular applications you can install on DigitalServer are:
WordPress
Joomla
OpenCart
PrestaShop
Drupal
SMF
MyBB
Dolphin
Softaculous is an excellent ally of cPanel, you can download and install scripts in a few clicks, to manage a website. It has packages of web content generators like WordPress taking care of optimizing and processing text and images, multiple functions in a single tool.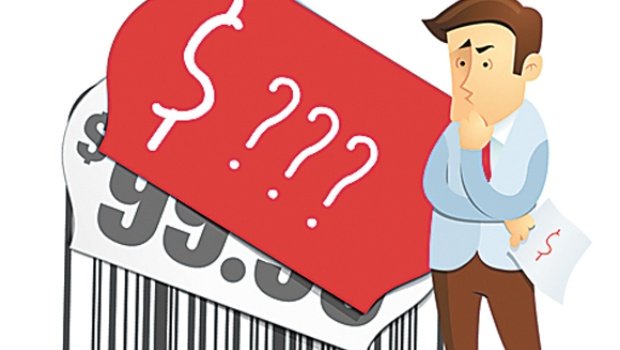 Multisite
Creating different websites is possible thanks to the features of DigitalServer's plans that allow you to generate unlimited pages, domains and subdomains. This way, you can get more reach and optimization of the web project.
With the exception of the basic plan, DigitalServer endows each of its hosting packages with multisite features and functions. With the help of applications and scripts it is possible to have advanced management of the network of websites, implementing common configurations.
SSL Certificate
For DigitalServer security and trust are bastions that every digital project must have, because protecting the website must be a priority. Thus, all plans offer free SSL so you can provide visitors with a private and secure web experience.
With DigitalServer you acquire a certificate to protect from a domain to multiple servers, ensuring visibility in search engines. An SSL certificate allows you to improve search engine rankings, user data confidentiality and encrypt the connection between the visitor and the website.
DigitalServer Pricing and Promotions
DigitalServer's prices are characterized by being fair and economical for all users, the base cost of the plans can be presented in Mexican pesos, dollars and euros. We invite you to review the following table to learn about prices and promotions.
| Service Offer | Price | Savings |
| --- | --- | --- |
| Web Hosting | From $4.21 USD per month | No discount |
| Reseller Hosting | From $18 USD per month | No discount |
| Dedicated Servers | From $128.97 USD per month | No discount |
DigitalServer Promotions
There are constantly coupons with discounts to purchase one of the provider's plans at promotional rates, where you can get from 10% to 50% off. They also offer free or unlimited resources at no additional cost.
DigitalServer Payment Methods
Payment methods may vary according to the region where the user is located, among the most common are:
Bank transfers
Paypal
Credit and debit cards
Payment market
Paymentwall
Disadvantages of Hosting DigitalServer
Available only in Spanish
DigitalServer's service can handle bilingual cases, but its interface is purely in Spanish.
Questionable customer service
Although it has innovative communication channels, ticket generation and live chat response times are slow.
DigitalServer Web Hosting Conclusion
DigitalServer is a Mexican hosting provider, whose services are focused on shared, dedicated, vps, WordPress, cPanel and reseller solutions. According to expert opinions their resources are ideal for companies, businesses, stores and personal blogs.
Since 1999 they have been renewed to provide the best of themselves and make a website grow in different parts of the world. Their servers are located in Mexico, United States, Canada, France, Germany and Holland.
DigitalServer is constantly updated to obtain a technological infrastructure that meets the current challenges. Thus, it is a safe, fast and reliable alternative to host a web project; join the revolution with DigitalServer. Alternatives to DigitalServer hosting.
Alternatives to Hostinger Hosting
Top 5 Hosting Services in 2023
DigitalServer Datasheet and Features
| Features | DigitalServer |
| --- | --- |
| Hosting | |
| Price | $4.21 |
| | See offer |
| Shared hosting from | MXN 49.42 |
| Dedicated hosting from | MXN 2450.00 |
| VPS Hosting from | MXN 695.00 |
| Refund Policy | 30 days |
| Location of servers | Mexico |
| Disk (SSD or HDD) | SSD |
| CPU cores (number) | Since 1 CORE |
| Loading time (ms) | 936 ms |
| Control panel (cpanel, etc.) | cPanel |
| Disk space (up to GB) | From 25GB |
| RAM (up to GB) | From 2GB |
| Wordpress? | |
| Website builder? | |
| Free site migration? | |
| Free domain? | |
| Free SSL? | |
| | See offer |
Frequently Asked Questions About DigitalServer
✅What is DigitalServer?
It is a Mexican hosting provider that hosts more than 20,000 websites worldwide, with over 20 years of experience providesinnovative resources to enhance a digital project.
✌️Why Choose DigitalServer?
There are three main reasons toprefer DigitalServer: the security of its servers, the technological power and the loading speed.
✨What are the benefits of DigitalServer?
Among the most striking benefits is the easy administration through the incorporation of CMS such as WordPress and optimized control panel.
💰 What is the price of DigitalServer?
DigitalServer prices vary according to the plan, if you opt for shared web hosting the starting price will be $2.82, while in reseller plans $15.91 and cloud servers $32.62 monthly.
🚀 How to Install DigitalServer?
To install it is necessary to go to the official site in the client area to request information and download the interface. Sometimes it is necessary to apply commands and FTP transfers, please contact technical support.
⭐ What Other Hosting Providers Are Recommended?
We at
Hosting Dolphin
have taken the task of selecting for you a list of other hosting providers for you to make your choice: In the following list, you will find the reviews of the best hosting on our website:
🔍 What Hosting Related Content Can I Know?
If you want to know more information about the world of
Web Hosting
, we invite you to continue browsing our website, where you will find articles such as:
This has been our summary about DigitalServer, we try to be as objective and sincere as possible so that your decision when choosing this provider is the right one.
If you have suggestions or any comments you want to make about this review you can leave your comment below, we also invite you to review more of our web hosting reviews. Thanks for staying with us.