DonWeb: Pricing, Ranking, Reviews and Opinions
How to choose the right provider in Latin America? The first thing that helps to choose a quality provider is its trajectory and qualified personnel specialized in web sites. If you are in Latin America and you are looking for a close and familiar provider, DonWeb is the option you have been looking for.
Located in Argentina, it has 20 years of experience being one of the best hosting in Argentina and Latin America. It hosts more than 125,000 websites and has competitive prices, offers high quality resources, SSD disk storage, Cloud servers, and specializes in WordPress applications.
If you are a beginner this provider stands out for being easy to use and unwind. Detail each of the features and find out if this is the Argentine provider is the right one to grow your digital projects.
Pros and Cons of DonWeb
Pros
Daily backups
24×7 support 365 days a year
Competitive pricing
Unmetered bandwidth and transfer
SSD disk storage
Specialized in WordPress
Access to cPanel
Cons
Domain not included in basic plans
SSL not included in basic plans
No email included in basic plans
Limited storage in basic plans
Donweb Offers and Plans
Reasons For Choosing DonWeb in 2023
There are three main reasons why users prefer DonWeb's services, the first one is the technological resources. The world class servers and lastly the help of the provider in the technical aspects.
As for the technological tools, DonWeb offers SSD disk storage, which guarantees fast data storage and processing. As any good provider, DonWeb has cloud servers and cloud storage ideal for powerful and powerful websites.
The prices of this Argentinian web host are one of the most affordable in the Latin market. With DonWeb you can have a hosting service specialized in WordPress for only $3.90 per month and if you contract for 1 year you get a 40% discount.
After 20 years of experience the host has specialized in facilitating the user the management of the most technical tasks of the web as migrations, domain registration and search engines. Another reason to prefer DonWeb are the solutions you can access from cPanel such as email marketing and even WordPress optimization.
This provider is fully marketing oriented and even exceeds expectations within the digital market. There are few web hosting companies that offer unlimited email accounts and unique add-ons for each website.
DonWeb services in 2023
DonWeb offers a variety of hosting plans according to the customer's needs. From 1.90$ to 4.90$ you can choose a web solution suitable for your project, either: shared, cloud, dedicated, professional email among others.
The provider includes WordPress Starter and WordPress Advance plans, providing free SSL and monthly prices between $3.90. This type of solutions are ideal for websites or expanding web businesses.
You can choose a cloud server with the specifications provided by DonWeb. This provider offers 32 GB of RAM storage, 400 GB of storage on SSD disks, at affordable prices.
DonWeb supports professional email tools and email plans. Each account includes unlimited contacts, email automation, unlimited campaigns, forms, tutorials and 24/7 support.
DonWeb Analysis and Features
a. Quality of Support
DonWeb's technical support has different opinions from users, on the one hand, it is catalogued as a complete, attentive and friendly service. It has a staff that tries to handle customer requests with relevant information and promptly.
On the other hand, users say that the provider should speed up the response time, which can take between 24 and 48 hours. Overall, it is a technical service that has made steady progress and has accessible communication channels.
Technical support and customer service is available 24 hours a day, 365 days a year, through its online chat, mail, ticket and phone call channels.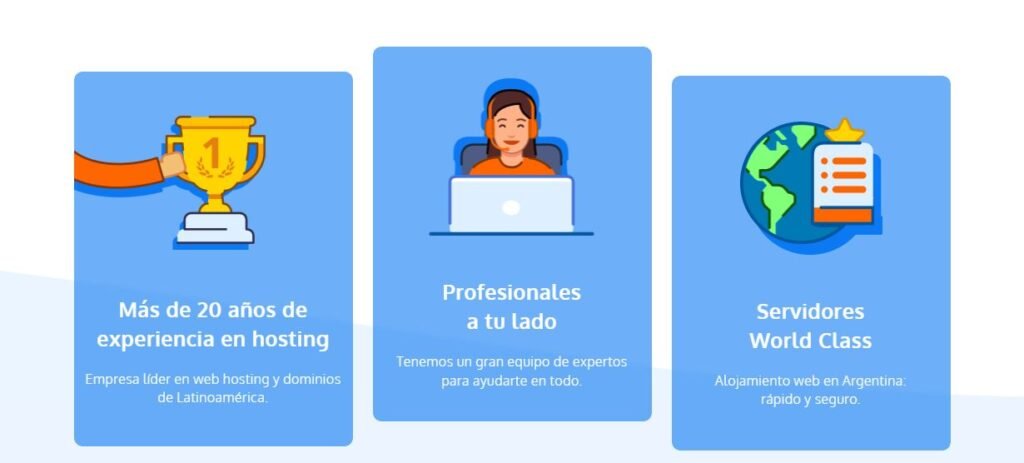 Previously, DonWeb did not have trained personnel to solve the complaints and demands of its users. This is a point that has improved over the years in the digital market, they certainly take into account their customers.
b. Ease of Use
DonWeb is designed to ensure the comfort, versatility and performance of its customers both in its platform and in their websites. Access to cPanel facilitates the management of important aspects of the web, it can be considered a vital tool for users.
The interface provided by cPanel is one of the advantages, with visible icons and symbols it provides a flattering graphical experience. In addition, DonWeb is an expert hosting and specialized in WordPress applications, this way, you will be able to meet all your goals and demands.
You don't need to be an expert to manage the hosting, it is excellent for beginner users demonstrating their passion to help.
c. Storage
As for its storage section, DonWeb is not able to impress users with its plans. Of course, for a minimum amount of $1.90 it is possible to access 50 GB of storage on SSD disks, however, at other providers you can purchase unlimited storage.
Although SSD disks are a DonWeb's latest technology add-on, they guarantee performance and speed and the space in their shared plans are not a solution for large projects. The situation improves when purchasing private servers or cloud storage with Gigabit networks and fiber optics.
d. Domain Names
DonWeb has in its platforms a variety and versatility of domain names, each one capable of adapting to the brand and orientation of the website. It is important to emphasize that their basic plans do not include a free domain name and you will have to acquire it for an additional amount or from external providers.
The best thing about DonWeb is that their domain prices are quite affordable compared to other providers. So the additional cost will be minimal, but with results that will be worth it.
Among the domains available within this Argentinean hosting provider are the following:
.com
.net
.site
.shop
.co
.org
e. Databases
DonWeb offers its clients databases capable of storing high volumes of varied content in an organized manner. The databases used by DonWeb are MySQL and the storage varies depending on the needs of the website and the plan chosen by the client.
Undoubtedly, DonWeb is up to the task and in basic plans adds between 1 to 5 databases. In business or professional plans the databases as well as data transfers will be completely unlimited.
f. Transfer
A section where DonWeb undoubtedly stands out is in data transfer, giving its customers in any of its hosting plans unmeasured transfers . Translating into freedom of data that are sent from the server to the website, however, these are not infinite, it is recommended to read the terms and conditions.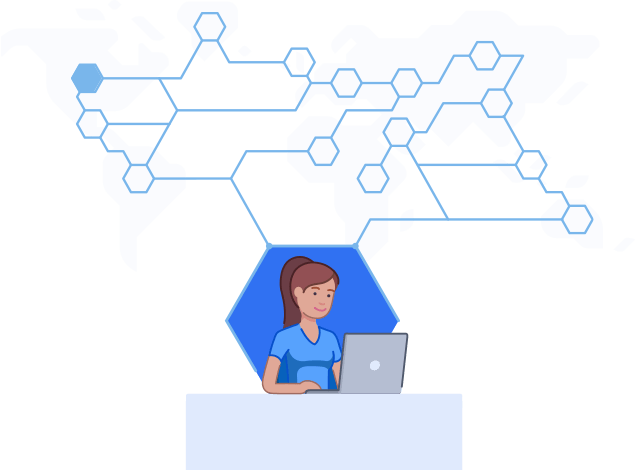 Even so, it is a provider capable of meeting and exceeding expectations in these resources and affordable prices. This situation assumes that DonWeb is able to improve the performance of your website regardless of the volume.
g. Mail
From the lite plan DonWeb already comes with quite interesting webmail sections and with the ability to give a professional image to your website. In its starter plans it includes 5 email accounts, plus the usual features managed from cPanel or Webmail administration.
In more advanced plans or with business scope, the professional email accounts will be completely unlimited. All have the ability to synchronize to any web device or computer through cPanel.
h. Applications
DonWeb through cPanel you can get all the CMS for free at the click of a button. Among the applications available and with which this provider specializes are:
WordPress
Joomla
Magento
Drupal
OpenCart
PrestaShop
Although DonWeb does not include website builders, it does have WordPress and other CMS capable of meeting the needs of each website or web business. With cPanel the installation of applications will be really easy without the need for advanced knowledge.
i. Multisites
Another point to take into account is that DonWeb does not include solutions for multisites within the same website. Most of their hosting plans are for individual websites or a single project.
As an alternative to the lack of possibilities to create or manage more websites within the network, DonWeb allows you to use more than one domain. This option is free in their hosting plans without additional charges and is usually called domain parkeo.
j. SSL Certificate
Any provider that wants to generate trust and professionalism to a website, must offer SSL certificates. DonWeb, although it has SSL certificates in its catalog of options, they are not included in basic plans.
Unlike other providers, DonWeb limits users and generates extra costs to its customers. If you are a beginner customer, perhaps you should opt for other providers with competitive prices and free certificates in all their plans.
DonWeb Pricing and Promotions
DonWeb is a provider with a variety of plans and versatility in prices, including interest discounts for annual contracting. Discover in the following table the most popular plans and their discounts for annual contracting.
| Service Offering (Shared Hosting) | Price | Savings |
| --- | --- | --- |
| Presence Plan | ARS 399 per month | 41% discount |
| Entrepreneur Plan | ARS 599 per month | 40% discount |
| Business Plan | ARS 899 per month | 40% discount |
DonWeb Promotions
From the moment you enter DonWeb's main platform you can visualize all the most popular hosting plans with discounts for annual contracting. Depending on the plan you choose will apply to a reduction of 35 to 45% discount.
DonWeb Payment Methods
The payment methods may vary depending on the geographical location of the user, however, some general methods have been established:
American express
Visa- MasterCard
PayPal
Disadvantages of DonWeb
A point strongly criticized by the users' opinion when using DonWeb is the lack of 2 important tools. Free domains and SSL certificates in their basic plans are considered a disadvantage compared to other providers.
If you want to purchase hosting plans with DonWeb below the professional one, you will have to take into account that you must make extra costs to cover these shortcomings.
DonWeb Hosting Conclusion
Is DonWeb a qualified provider? After having contracted for 6 months the services of this Argentinian hosting, we can consider it a moderately appropriate option. Although our experience was not totally negative, there are certain points in which we were not satisfied at all.
The lack of unlimited resources in their basic plans and the storage limitations contrast with the promise of giving power, freedom and growth to a website. Of course, you get what you pay for.
Also, the experience with customer service was bittersweet, it can improve in terms of response time. However, we received in no more than 24 hours a response to solve our doubts with the domain migration.
In short, it is not a bad provider, yes, it has some flaws, but it is ideal for personal projects managed in WordPress. We applaud the incorporation of a version of cPanel that facilitates all functions making it easy to manage a website.
Alternatives to DonWeb hosting
Top 5 Hosting Services in 2023
Donweb Hosting technical specifications and features
| Features | Donweb Hosting |
| --- | --- |
| Hosting | |
| Price from | ARS 399 |
| | View offer |
| Shared hosting from | ARS 399 |
| Dedicated hosting from | ARS 11.921 |
| VPS Hosting from | - |
| Warranty | 30 days |
| Server location | Argentina |
| Disk | SSD |
| CPU cores | 1 |
| Charging time | 420ms |
| Control panel | cPanel |
| Disk space | From 20GB |
| RAM memory | From 4GB |
| Wordpress? | |
| Website builder? | |
| Web migration included? | |
| Free domain? | |
| Free SSL? | |
| | View offer |
Frequently Asked Questions about Donweb Hosting
✅What is DonWeb?
DonWeb is a provider that tops the list of the first places in Argentina, due to its quality service in its country of origin. It had its beginnings in 2002 in the city of Rosario – Argentina and has managed to provide optimal services throughout Latin America.
✨Why Choose DonWeb?
DonWeb is a specialized WordPress hosting provider, with cPanel access. This provides its users with comfort, professionalism, confidence and simplification of tasks within the website.
It has a wide range of domains available and adaptability capacity regardless of the content of your website. It offers specialized attention 24 hours a day, 365 days a year.
➡️What are the benefits of DonWeb?
DonWeb has features at the height of a serious provider in the digital market and at very affordable prices for users. Among its most notable features include 20 GB of storage on SSD disks, unlimited data transfer depending on the plan chosen, backups and 24×7 support.
💰 What is the price of DonWeb?
Presence Plan ideal for beginners ARS $399 per month
Entrepreneur Plan ARS $599 per month
Business Plan ARS $899 per month
🚀How to install DonWeb?
For activation and installation with DonWeb you must purchase a hosting plan that can meet the requirements of a project. After paying the monthly or annual fee, you go to the client and administration area to activate your website.
As for the installation, you must contact the technical support, since complex steps must be applied.
⭐ What Other Hosting Providers Are Recommended?
We at
Hosting Dolphin
have taken the task of selecting for you a list of other hosting providers for you to make your choice: In the following list, you will find the reviews of the best hosting on our website:
🔍 What Hosting Related Content Can I Know?
If you want to know more information about the world of
Web Hosting
, we invite you to continue browsing our website, where you will find articles such as:
This has been our summary about DonWeb, we tried to give you the most objective and sincere position possible so that your decision when choosing this provider is the right one.
In case you have any suggestions or comments you would like to make about this review you can leave your comment below. We also invite you to check out more of our reviews of web hosting . Thanks for staying with us.