Hospedando Hosting: Pricing, Ranking, Reviews and Opinions
What features do you look for in a hosting provider? If they are: good uptime, effective support, WordPress optimization and cPanel control, Hospedando is for you. This Mexican web provider has positioned itself among the best in Latin America due to its track record and effectiveness in their plans.
But is it the right server for your website? We invite you to read the following review to find your ideal plan.
Pros and Cons of Hospedando Hosting
Pros
The best satisfaction guarantee
Responsive technical support
99% uptime
World-class data center
Free SSL Certificate
Free Hosting
Cons
Technical support without email
Suspensions, cancellations and host account upgrades without warning
Hospendando Offers and Plans
SHARED HOSTING
FROM
MXN 429
MXN 214.50
Per year
✓ 10,000 MB
✓ "Free" transfer
✓ 1 hosted domain.
View plan
SHARED HOSTING
MOST POPULAR
MXN 929
MXN 464.50
per month
✓ 20,000 MB
✓ "Free" transfer
✓ 4 hosted domains.
View plan
SHARED HOSTING
THE BEST
MXN 1,899.00
MXN 899.50
per month
✓ "Free" Disk
✓ "Free" Transfer
✓ "Free" Hosted Domains
View plan
Reasons For Choosing Hospedando Hosting in 2023
Among the reasons to prefer Hospedando, there are certain items that have favored small, medium and large business and personal web sites. Whether it is because of its different affordable rates, as well as its excellent quality services.
For this Mexican provider, user satisfaction is important, therefore, it has a warranty program that covers a full year. Other reasons to choose Hospedando en 2022 are the pre-installations of some applications such as WordPress to avoid having to upload files.
It has a variety of value-added services to remove obstacles and satisfy the user's needs. Finally, the Mexican provider has an accelerated speed on its servers with reliable uptime.
It adds website builders, PHP selector, domains and a free hosting plan.
Hospedando services in 2023
By installing a security certificate in cPanel, you can make reliable, fast and configurable remote connections.
In Hospedando you can acquire a custom DNS with the domain name of your site, in order to prevent your visitors from being able to see the NameServers of Hospedando.Mx.
Each hosting plan offered by the provider integrates an easy-to-use Site Builder in which you can develop a website with simple tools. This Site Builder is compatible with mobile devices and adds creative templates.
The Mexican provider does its best to improve the user experience, therefore, integrates a free hosting plan for the affiliation of hiring a new service or renewal. You can use the balance on your accounts and get a totally free plan.
Reseller packages contain certain benefits to make a profit by creating a business to resell hosting services. No hosting experience is required to access a reseller plan, the added cPanel allows for easy administration.
Hospedando Hosting Analysis and Features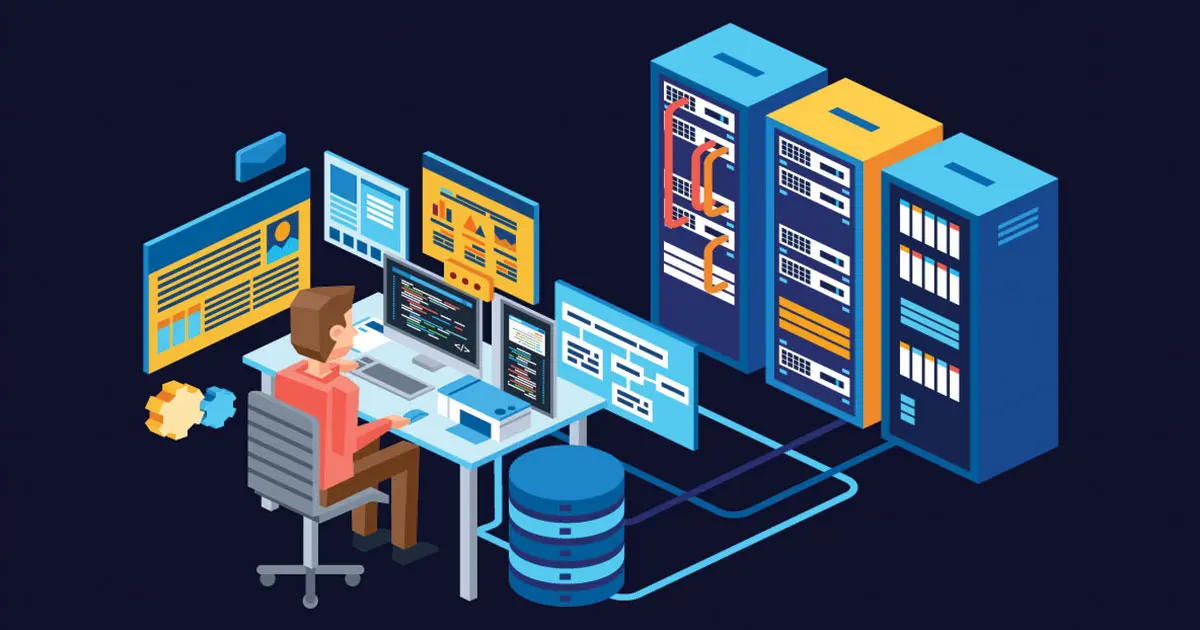 a. Quality of Support
One of the most important features at Hospedando is the support and customer service, therefore, the provider has trained staff. The provider's agents have fast response times, providing pertinent information, with education and kindness.
You can communicate with technical support through conventional communication channels such as telephone service, ticket generation and live chat. Hospedando has an updated knowledge base, where you will find general or vendor-specific information with tutorials and articles of interest.
A benefit of Hospedando is the availability of technical support, working 24 hours a day, 7 days a week. Customer service professionals will be ready to answer your questions and explain step by step.
b. Ease of Use
Hospedando has a particularity: the ease of web solutions, although it has hundreds of functions these are according to beginners and webmaster. That is, without previous knowledge you can download and install scripts, administer from cPanel and manage in WordPress.
The hosting solutions integrate the Linux operating system, cPanel or WHM which are characterized by intuitive and graphically optimized experiences. In control panels such as cPanel the icons are large, making it easy to understand and manage aspects of the host.
Finally, Hospedando offers services and resources to facilitate the user experience. This way, you will only have to concentrate on the most relevant aspects of the web.
c. Storage
It is important to clarify on storage that Hospedando offers solutions for every type of project, however, it may not meet your expectations. If you are looking for unlimited storage from the first plans, it will not be the right provider.
In the basic packages you will get 10 GB disk space, in the free entrepreneur plan 20 GB and the free total plan with unlimited storage. Although Hospedando promises an "unlimited" service, it will be conditioned by the company' s policies and terms .
Although it integrates servers with space designed for personal sites, it also has CPUs, PHP memories and state-of-the-art technologies. If you need more space you can choose a dedicated server or VPS Hospedando designed for specialized sites.
d. Domain Names
A remarkable aspect of Hospedando is the variety of domains it integrates and its promotions, providing domain credits. This provider is divided as a domain registrar and web hosting.
When you register a domain with Hospedando you will be the sole owner acquiring a domain name accredited by Registry. A disadvantage is the amount of domains that you can acquire according to the plans, only in Total libre you acquire unlimited domains.
Don't know which domain to buy? Hospedando shows you the options it has to offer at excellent prices. It can be:
Simple: words of easy access and memorization.
Short: few words.
Thematic: related to your project.
Unique: representative of the project, personalized.
e. Databases
Databases are important for a web site, they allow the order, registration and connect them to logical units "metadata". Fortunately, Hospedando allows MySQL databases to manage large files and query information.
In the more advanced plans it allows "unlimited" databases, but as mentioned above, it is not totally free. You can manage the databases from cPanel creating users and remote access to be checked from any computer.
f. Transfer
Hospedando includes in most of its plans unlimited monthly transfers, however, it is still measured according to the conditions, even so, the service the monthly data volume in the less advanced plans is ideal for personal websites.
The volume of data that is transmitted from the server to the web is not recommended for large sites, it will not be fully profitable. It is recommended to take into account the needs of the website before contracting a hosting plan.
Among the transfers are also included the domain transfers to Hospedando, you just have to follow the steps proposed by the host. Making use of the FTP client in cPanel you will be able to
g. Mail
A complete hosting presents solutions for communication through email accounts, therefore, Hospedando allows numerous email accounts. Again its unlimited service in the advanced plans are few transparent and have some limitations; but it is certain that it offers between 20 and 150 email accounts.
In addition, it features an Email marketing server to meet the needs of users or online stores with multiple recipients. It works with PHPList or a mailing list software, these tools are essential for adding and editing email distribution lists.
It is important to clarify, that the mail server only receives and manages mails to different recipients. To store information it will be better to count on the mails of the plan of lodging and accounts in Webmail.
h. Applications
One of the most representative aspects of Hospedando are the applications and add-ons; the opinions of the users praise the pre-installation of popular applications. In which WordPress stands out for the creation of blogs; with WordPress you will have efficiency and personalization.
It also integrates Joomla, Magento and Drupal. If there is an application you want to get you can simply choose it from Softaculous. You will have a catalog with more than 200 applications to install in a single click.
The installation wizard in cPanel guides you step by step through the initial configurations of the application. Some of the most important ones are:
SitePad
Pagelayer
Webuzo
phpBB
SMF
Laravel
i. Multisite
Expanding your brand, growing or simply managing different web sites from the same hosting account or plan is possible with Hospedando. If we compare the provider's plans with the competition, the number of sites may be lower, but it delivers what it promises.
It also has a large number of domains to assign to different websites. In basic plans you can choose from 100 to 250 domains and in advanced plans from 300 to an unlimited amount.
To manage websites you can use the WordPress multisite plugin, in the same installation you can create a multisite network. Sharing configurations, plugins and applications.
j. SSL Certificate
Hospedando cares about the security and privacy of websites, so it offers SSL certificates with 128 bit-256 bit encryption. These are compatible with domains, subdomains to reinforce the security of the data.
You can choose a service with WWW or without it, it also has 24 or 48 hour shipping, secure https addresses among others. With Hospedando you will need a dedicated IP address to be able to purchase an SSL certificate, you can purchase it for an additional price.
Hospedando Pricing & Promotions
The provider's rates are affordable and attractive, discover in the following table some of the host's promotions.
| Service Offer (Shared Hosting) | Annual Price | Savings |
| --- | --- | --- |
| Initial Free | $299.00 Mexican pesos | 25% discount first year. Then MXN 429.00 |
| Free Entrepreneur | $696.75 Mexican pesos | 25% discount first year. Then MXN 929.00 |
| CMS Plus | MXN 546.75 pesos | 25% discount first year. Then MXN 729.00 |
| Total, free | MXN 899.50 pesos | 25% discount first year. Then MXN 1,899.00 |
Hospedando Promotions
Among Hospedando's promotions we highlight the 25% discount on each of the reseller and hosting plans. In addition, it is common to generate discount coupons to purchase a plan.
Hospedando's Payment Methods
The payment methods in Hospedando have the particularity of changing according to the geographical environment and location of the user. However, you can pay using the following methods:
Bank window
PayPal
Interbank payment
7 Eleven, Walmart, Superama, Farmacias del Ahorro, Extra
Disadvantages of Hospedando
The opinions of users have diverged before Hospedando, although their services are of optimal quality and the features suitable for companies have certain flaws. Above all, it is the lack of notification of issues related to payment, cancellation or suspension of the host account that affects customers.
In addition, the plans only have annual contracts, being inflexible for customers. The provider does not have a direct mail to issue complaints, doubts or queries to the technical support.
Conclusion of Hosting Hospedando
After having detailed in broad strokes the general characteristics of Hospedando, it is necessary to ask ourselves: Is it worthwhile to hire their services? We used their service for 1 year and got 99% uptime throughout our term, with web solutions appropriate to our needs from WordPress optimization to an easy to use cPanel interface.
However, the hosting plans are totally inflexible, we were forced to commit to a long contract. Since their packages only allow annual contracts, which is not a favorable point, the rates tended to increase significantly, without prior notice.
Although we did not access the free hosting, it is an advantage offered by the service, however, we evidenced the quality of the website builder.
All in all, it is an inflexible provider, but with broad, enterprise features that can accommodate both large and small projects.
Alternatives to Hospedando's hosting
Top 5 Hosting Services in 2023
Hospedando Hosting technical specifications and features
| Features | Hospedando Hosting |
| --- | --- |
| Hosting | |
| Price from | MXN 214.50 |
| | View offer |
| Shared hosting from | MXN 299 |
| Dedicated hosting from | - |
| Hosting reseller from | MXN 1,124.25 |
| Warranty | 30 days |
| Server location | Mexico |
| Disco | SSD |
| CPU cores | 1 |
| Charging time | 800ms |
| Control panel | cPanel |
| Disk space | From 75GB |
| RAM memory | From 1GB |
| Wordpress? | |
| Website builder? | |
| Web migration included? | |
| Free domain? | |
| Free SSL? | |
| | View offer |
Frequently Asked Questions About Hospedando
✅ What is Hospedando Hosting?
Hospedando is a Mexican provider founded in 1999 offers a variety of web solutions such as shared hosting, VPS, Reseller and free. The provider has been characterized by its services have been characterized by the quality of its servers and tools to streamline marketing.
🙌 Why Choose Hospedando?
There are several reasons to prefer Hospedando as a provider, among them the variety of web solutions that are a novelty for the web. Also, the pre-installation of WordPress and other CMS, in addition to the resources for email marketing.
🌐 What are the benefits of Hospedando?
Among the benefits of Hospedando is the 99% uptime guarantee, avoiding server crashes and the loss of site information. Also, the ease of installing applications such as WordPress and plugins such as WordPress Multisite in just one click due to the incorporation of Softaculous.
You can even get a totally free hosting package with domains and managed services.
💰 How Much Does Hospedando Cost?
The provider's prices are reflected in Mexican pesos; its plans have the particularity of an annual amount.
Initial Free $299.00 Mexican Pesos
Free Entrepreneur $696.75 Mexican Pesos
CMS Plus $546.75 Mexican pesos
Total, free $899.50 mexican pesos
🌐 How to install Hospedando?
To activate and install Hospedando it is necessary to access the provider's official website and choose the plan that suits the user's needs. After paying for the package, you will access the administration panel where you will be able to activate the host account, register the domain and configure the host.
Once the activation is done, you can contact the support to complete the installation, because certain advanced processes such as commands or FTP client uploads must be applied.
⭐ What Other Hosting Providers Are Recommended?
We at
Hosting Dolphin
have taken the task of selecting for you a list of other hosting providers for you to make your choice: In the following list, you will find the reviews of the best hosting on our website:
🔍 What Hosting Related Content Can I Know?
If you want to know more information about the world of
Web Hosting
, we invite you to continue browsing our website, where you will find articles such as:
This has been our summary about Hospedando Hosting, we try to be as objective and sincere as possible so that your decision when choosing this provider is the right one.
If you have suggestions or any comments you want to make about this review you can leave your comment below, we also invite you to review more of our web hosting reviews. Thanks for staying with us.