Latinoamerica Hosting: Pricing, Ranking, Reviews and Opinions
Latinoamérica Hosting is a web hosting company with more than a decade of experience in the market. This Colombian company has been in charge of offering shared, VPS and Reseller web hosting services.
Its great versatility makes it an attractive provider for many customers, who are looking to lower costs with resources that meet their demands. Its services have paved the way to become the best hosting company in Colombia, Mexico and Peru.
During this time it has developed up-to-date IT solutions to meet today's challenges. Will Latinoamérica Hosting be able to provide a website with cost-effective technology? Discover its features in the following review.
Pros and Cons Of Latinoamérica Hosting
Pros
Features website creation
Free SSL certificate
WordPress approved provider
30 day money back guarantee
Access to cPanel
Optimal loading speed
Cons
Customer service limited to office hours
Limited transfer on basic plans
Latinoamérica Hosting Plans and Offers
Reasons To Choose Latinoamérica Hosting in  2023
There are several reasons to prefer Latinoamérica's services, whether it is the value of integrating up-to-date solutions or the efficient connection of IT services. In order to present an objective overview we present 3 important reasons.
The first reason to choose Latinoamérica hosting is its services, qualified according to the experts' opinions as innovative and future additions. Undoubtedly, it should be taken into account that these services provide speed, efficiency and availability being beneficial for a web page.
The second reason to choose Latinoamérica hosting is its affordable prices compared to other providers. Within the mission of the company is established to maintain a cost-effective service with the latest technology, which makes a difference in Latin countries.
Finally, Latinoamérica hosting provides VPS solutions. In which you can get unlimited resources and advanced tools to manage the digital project with better performance. It even allows the user to have control of the server.
Latinoamérica Hosting Services 2023
All available domains, domain prices, domain registration and more are listed. In addition, it has the popular and top level domains.
All hosting plans with SSD storage, LiteSpeed, caching, professional email accounts, 30 day money back guarantee. Plus, 99.9% uptime, security and network monitoring.
Reseller plans include immunify 360, Jet remote backup, mail channels, PHP selectors, cloudflare, cloud Linux OS. Plus softaculous, cPanel/WHM, website builder and Magic Spam Pro.
It has high performance, flexible services, shared resources and SSD disks. It has full root access, DDoS protection, daily backups and more.
Analysis and Features of Latinoamérica Hosting
a. Quality of Support
The technical support of Latinoamérica is pertinent, it has forms where you can leave questions and opinions. Latinoamérica hosting has optimal response times that will be attended via email.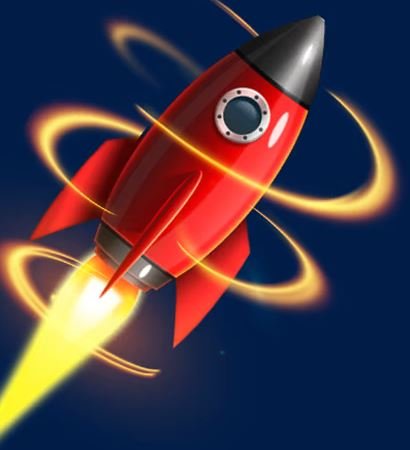 Its great difference with other providers and web hosts in the market, its technical support is directed by specialists in web development. With the ability to address the most specific cases, without falling into unreliable answers.
Unfortunately their customer service is limited to office hours, which reduces the advice to their customers. An important feature that you should take into account before choosing a provider.
b. Ease of Use
Latinoamérica hosting provides an intuitive and easy to access interface, with drop-down menus to access the most basic and advanced options. It is a useful provider for both professionals and beginners.
Thanks to the incorporation of cPanel the use of this provider and the development of users within their websites will be a simplified experience. CPanel is the leading tool for developers, designers, and website connoisseurs.
This tool is responsible for managing all the aspects that make up your website and the best at the reach of a click. You will be able to manage all the activities without much effort, thanks to the duality between cPanel and WordPress the technical work on your website will be less, allowing you to focus 100% on the content and branding of the project.
c. Storage
The storage in Latinoamérica hosting, as in several providers is subject to the plans you purchase. Each client before deciding on a hosting plan should evaluate all the technical and content aspects to know 100% of the demands and needs of your website.
In starter plans the storage has 10GB of SSD space in the rest of the plans increases according to the scope of your digital project. In the superior plans of Latinoamérica Hosting, you will have a storage of 70 GB of SSD disk space plus 800 GB of data transfer per month.
d. Domain Names
The domain names at Latinoamérica hosting are one of the attractions of the web hosting company. It offers prestigious and reputable domains within the network, with options to manage the free DNS from cPanel.
The variety of domains offered is extensive and each one dedicated to each particular website. If you just want to purchase the domain without a plan, prices are affordable and competitive.
Registering your brand and positioning it on the web can be a bit complicated, but with the domains available in Latinoamérica Hosting. Achieving the solid positioning and recognition that your projects need on the web will be much easier.
.com
.Org
.Shop
.Net
.co
.tech
.web
.website
.colombia
.blog
e. Databases
One of the virtues of Latinoamérica hosting, is that it manages to convince the user to acquire a web hosting plan thanks to its resources. As an important fact, the databases offered by this Colombian provider are the same ones used by world-class companies within the network.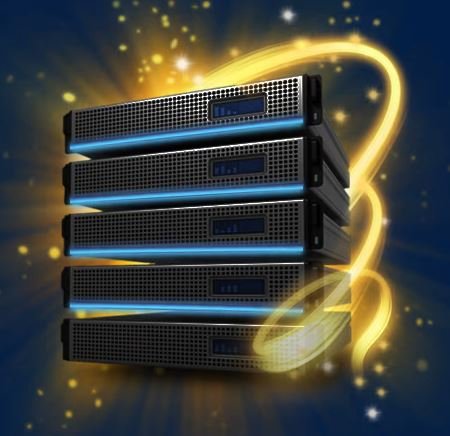 Latinoamérica hosting also has MySQL databases capable of storing a wide range of content of all kinds. From multimedia files to large volumes of documents, applications and more.
f. Transfer
The data transfers in Latinoamérica hosting, are measured, but it has a generous capacity per month. Certainly in its initial and most popular plans, transfers range from 500 GB to 800 GB.
But Latinoamérica hosting in its VPS and reseller plans has this unlimited resources, ideal for web sites that require unlimited power. Latinoamérica hosting is a web provider with high adaptability and its plans and resources prove it.
g. Mail
Latinoamérica offers professional email accounts. The amount of emails will depend on the plan and the needs of your website.
The most notable features of this service are: text editor, unlimited contact storage, capacity of 12,500 messages sent and received. In addition, it includes mail administration, reports and automation, compatibility with social networks, Google Analytics integration, sending statistics and you can manage them from Webmail.
h. Applications
In its applications section, Latinoamérica hosting is generous and wide, since it provides the best and most used applications by users globally. Latinoamérica hosting integrates in each of its plans CMS highly valued in the network, as is the case of WordPress preinstalled and optimized.
Other applications that you can access on your website thanks to cPanel are: Drupal, Joomla, Magento, PrestaShop and Magnolia. In terms of tools and applications this provider contains certain advantages over many leading companies in the market, thus being a versatile hosting.
i. Multisite
In the reseller plans of Latinoamérica Hosting, is where you can appreciate the resources in multisites or massive websites. It has no limits in terms of multisites, which means that you can create numerous websites.
Each multisite can register the domain you want, that is another advantage that this provider offers its customers. The domain registration is also unlimited, as well as each multisite is provided with an email account, webmail, and unlimited storage.
From WordPress Multisite you can set up from a single installation a network of websites to add plugins in common. In addition to customization and autonomous thanks to its storage servers on SSD disks.
j. SSL Certificate
The SSL certificates offered by Latinoamérica hosting are free of charge and they handle technology and good presentation within the digital market. Each SSL certificate offered is designed for a particular type of website or digital business.
So, if you are looking for an exclusive SSL certificate, Latinoamérica hosting has a wide list of options to choose from. Among the certificates available at are: Positive SSL, Essential SSL and more.
Latinoamérica Hosting Pricing & Promotions
Latinoamérica hosting is a web hosting company that seeks to stand out in Colombia, Mexico and Peru. It has competitive prices with resources to the height of each project.
| Service Offering (Shared Hosting) | Price | Savings |
| --- | --- | --- |
| H1 Plan | 70.000 Colombian pesos per year | does not include |
| Plan H2 | 150,000 Colombian pesos per year | does not include |
| Plan H3 | 220,000 Colombian pesos per year | does not include |
| Plan H4 | 300,000 Colombian pesos per year | does not include |
Latinoamérica Hosting Promotions
Latinoamérica Hosting has the same modality as other well-known web hosting companies in the digital market. Sometimes the provider usually offers its users a discount of between 20 and 25% for annual contracting.
Payment Methods of Latinoamérica hosting
Some of the provider's payment methods may vary depending on the geographical location, among the most common are:
Visa/MasterCard
Bancolombia
Bank of Bogota
American Express
PayPal
Online payment with PayU
Davivienda Bank
Diners international
Disadvantages of Latin America
A disadvantage that places the Latin America provider below is its limitations in customer service hours. Smaller providers offer 24-7 customer support 365 days a year, while Latin America is limited to office hours.
This is one of the factors that you should take into account before choosing this company as a supplier.
Latinoamérica Hosting Conclusion
Latinoamérica hosting is a company that incorporates technology, security, resources and affordable prices. We tested their H4 web hosting plan of 300,000 pesos per year, due to the resources they offer.
We were captivated by the servers and the integration of SSD disk storage, so our websites experienced stability and fluidity. Another favorable resource was the 150 email accounts, each with unlimited storage and synchronization to personal devices.
It has WordPress pre-installed and cPanel access to manage all tasks within your website. So, is Latin America worth it? In general, it is a hosting provider that takes care of the technical aspects, provides a version of WordPress and supplies the basic needs.
It still has features to be developed, e.g. transfers and databases, however, it is a good provider for small and medium projects.
Alternatives to Latin American hosting
Top 5 Hosting Services in 2023
Technical specifications and features of Latinoamérica Hosting
| Features | Latinoamérica Hosting |
| --- | --- |
| Hosting | |
| Price from | COP 5.833 |
| | View offer |
| Shared hosting from | COP 5.833 |
| Dedicated hosting from | - |
| VPS Hosting from | COP 190.000 |
| Warranty | 30 days |
| Server location | Colombia |
| Disk | SSD |
| CPU cores | 2 |
| Charging time | 700ms |
| Control panel | cPanel |
| Disk space | From 10GB |
| RAM memory | From 2GB |
| Wordpress? | |
| Website builder? | |
| Web migration included? | |
| Free domain? | |
| Free SSL? | |
| | View offer |
Frequently Asked Questions About Latinoamerica Hosting
✅ What is Latinoamérica Hosting?
Latinoamérica hosting is a web hosting provider with more than a decade of experience in the digital market. Founded in Colombia, Latinoamérica hosting has been dedicated to providing services locally and internationally. Its main attraction is that it has affordable shared and VPS plans, an advantage that many leading providers do not offer, unless you opt for more expensive plans.
✌️Why Choose Latinoamérica Hosting?
Latinoamérica hosting is specialized in shared hosting and with options to generate profits in its reseller section. In addition, it has essential resources for the management of successful and quality websites such as access to cPanel, WordPress applications, SSD disks and unlimited storage.
✨What are the benefits of Latinoamérica Hosting?
Latinoamérica Hosting provides autonomy within the website and the provider's servers, constant customization possibilities, guaranteed security and free domain for 1 year. Professional email accounts, access to cPanel and applications such as Drupal, Joomla and WordPress.
💰 How much does Latinoamérica Hosting cost?
Plan H1 70,000 pesos per year
Plan H2 150,000 pesos per year
Plan H3 220,000 pesos per year
Plan H4 300,000 pesos per year
🚀 How to install Latinoamérica Hosting?
Installing a hosting can be a complex task, you must apply some knowledge in coding, customer service is recommended to request support. Also, the first steps on the platform can guide you to access the hosting options in case and get a complete web hosting plan.
Once you have chosen the plan, it is time to follow the instructions of the platform and create a website. Also, Latinoamérica hosting is one of the providers that supports fast cPanel and WordPress installations.
⭐ What Other Hosting Providers Are Recommended?
We at
Hosting Dolphin
have taken the task of selecting for you a list of other hosting providers for you to make your choice: In the following list, you will find the reviews of the best hosting on our website:
🔍 What Hosting Related Content Can I Know?
If you want to know more information about the world of
Web Hosting
, we invite you to continue browsing our website, where you will find articles such as:
Up to here the analysis about Latinoamérica Hosting. We hope it will be helpful if you want to hire their hosting services.
In case you are not convinced you can find another international hosting that is the best web hosting for your project.